Main content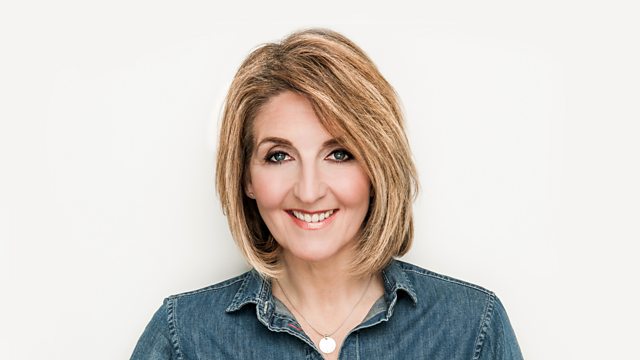 How do we put an end to sexual harassment? Wills Surgery and 4 day working week
Kaye Adams gets to the heart of the stories making the news, offering the listeners the opportunity to have their say. How do we put an end to sexual harassment?
ON THE PHONE IN
The Women and Equalities Committee has today launched a new inquiry into sexual harassment of women and girls in public places. Committee Chair Maria Miller has said - women and girls are harassed on buses, trains, in the street and in bars and clubs. We want to find out why it happens, what the Government is doing to root it out, and what more can be done."
And a school in Nottingham is teaching pupils about misogyny and the impact of verbal abuse against women.
How do we put an end to sexual harassment?
Also on the show...
HORSE MCDONALD
As part of our 'outstanding women' series, we hear from Singer Songwriter Horse McDonald.
GRIEF & SOCIAL MEDIA
Last week on the programme wrestler and actor Grado told us how posting about his mum's death on social media helped him to grieve. Grado is not alone - many people now choose to share their loss on social media so is the online world a good place to grieve? Amanda MacKinnon is a musician & mum of two, Jane Graham is a journalist and Stewart Wilson is CEO of Cruise Bereavement Scotland.
STUART RALSTON AND THE 4 DAY WORKING WEEK
What kind of boss gives his staff an extra day off on full pay? We'll meet the Edinburgh restaurateur who's done it.
WILLS SURGERY
According to recent figures, there is more than two million pounds lying unclaimed in Scotland. That could be avoided, of course , if everyone made a will which is why we are having a special wills surgery. Lawyer Stephan Mullan is here answer your questions. Text 80295 or call 0808 5 92 95 00
STRESS
New research indicates that three in five adults drink to relieve stress of daily life. So what else can you do instead of hitting the bottle?
Last on
Music Played
Horse

Horse Sweet Thing

The Same Sky.
Capitol.
8.

Dolly Parton

9 to 5

Dolly Parton: The Ultimate Collection.
BMG/RCA.
Broadcast

BBC Radio Scotland News and Current Affairs Programmes