Main content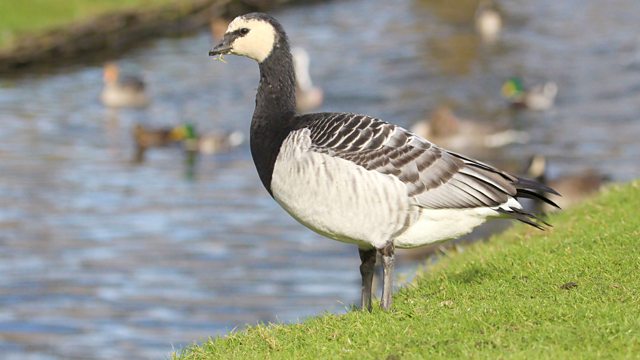 Kathy Hinde on the Barnacle Goose
Audio-visual artist Kathy Hinde creates an installation inspired by migrating barnacle geese.
Migrating Barnacle geese inspire audio-visual artist Kathy Hinde to create an installation in Scotland to celebrate their winter residence.
Tweet of the Day has captivated the Radio 4 audience with its daily 90 seconds of birdsong. But what of the listener to this avian chorus? In this new series of Tweet of the Day, we bring to the airwaves the conversational voices of those who listen to and are inspired by birds. Building on the previous series, a more informal approach to learning alongside a renewed emphasis on encounter with nature and reflection in our relationship with the natural world.
Producer: Sarah Blunt
Photograph: Eljay Rogers.
Podcast
Discover birds through their songs and calls. 265 programmes of 90 seconds, over a year