Main content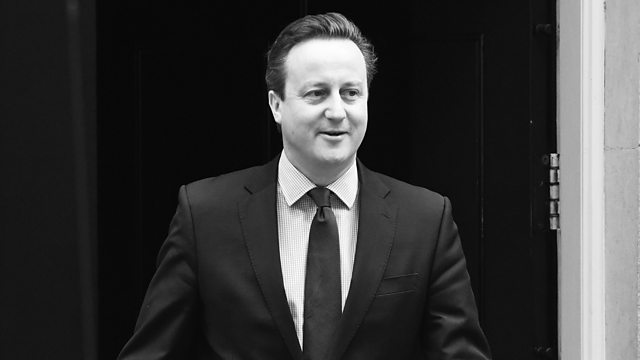 Political columnist and broadcaster Steve Richards presents the second part of a series looking back on David Cameron's dramatic years in power and exploring his legacy.
The political columnist and commentator Steve Richards presents a major series looking back on David Cameron's dramatic years in power, through interviews with high-profile insiders. How did Mr Cameron go from promising not to "bang on about Europe" to being brought down by it? What is the significance of Brexit in his overall record and legacy? We look back on the other seismic events of his leadership - the first peacetime coalition government in nearly a century, the stewardship of the economy in the aftermath of a massive financial crash, the narrowly avoided constitutional crisis of the Scotland independence referendum, the 2015 general election victory against the odds.
Part Two focuses on David Cameron's mission to modernise and transform the Conservative party and its thinking, exploring ideas such as the Big Society, the major shake-up of education and health policy, social reforms such as same-sex marriage and the ambition to make the party more environmentally conscious. We examine the impact of the financial crisis and "austerity" on the Cameron governments. We ask whether there is such a thing as "Cameronism" and we assess the success of David Cameron's mission to make the Conservatives more diverse and representative of modern Britain.
Interviewees in the series include Craig Oliver, Oliver Letwin, Nicky Morgan, George Eustice, Nick Boles, Ed Vaizey, Camilla Cavendish, Gabby Bertin, Jacob Rees-Mogg, Ken Clarke, Nigel Farage, David Blunkett and Vince Cable.
Producer: Leala Padmanabhan
Executive Producer: Martin Rosenbaum.