Main content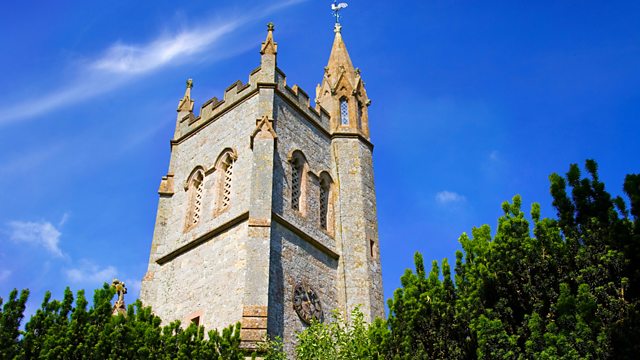 14/01/2018
Sunday morning service from Dunfermline Abbey, Fife, exploring the legacy of Queen Margaret of Scotland. With the Rev MaryAnn Rennie and the Rev Dr Rosie Magee.
from Dunfermline Abbey, Fife, exploring the legacy of Queen Margaret
of Scotland whose shrine makes it a historic place of pilgrimage.
In the former royal capital of Scotland, the Abbey is also the burial place of
Robert the Bruce.
With the Rev MaryAnn Rennie and the Rev Dr Rosie Magee.
Master of the Music: Matthew Beetschen.
Producer: Mo McCullough.
Script
·         Please note:  This script cannot exactly reflect the transmission, as it was prepared before the service was broadcast. It may include editorial notes prepared by the producer, and minor spelling and other errors that were corrected before the radio broadcast.

It may contain gaps to be filled in at the time so that prayers may reflect the needs of the world, and changes may also be made at the last minute for timing reasons, or to reflect current events.  


Minister, The Rev MaryAnn Rennie
Welcome and Intro
Good morning and welcome to the Abbey Church of Dunfermline.  
We are on the site of two great buildings rich in history and memory; the first a 12th century nave, and the second a church added 200 years ago, prompting our bicentenary celebrations this year.    
That building work in 1818 uncovered the bones of a king of Scotland, Robert the Bruce, and visitors to Dunfermline today can't miss the high tower of the newer building declaring his name.
Bruce is not the only royal buried here, with a clutch of kings, queens and princesses who share the ground.   But the other most significant royal to be associated with this site is St Margaret of Scotland.   While there are remnants of Margaret's shrine, her remains are no longer here.   Pilgrims and tourists come to see where her faith was lived with purpose in practical ways, and in worship we come to share our faith in Jesus Christ.
Call to Worship        
The presence of the Lord is inescapable,
and no matter where we meet this day
the Divine hand will guide us
to come and see
the wonder of creation
happening in music and song,
in word and whisper,
in passive listening and helping hand.
As the morning light bids us welcome
from the night-time shadows,
let us welcome Christ's presence
and offer our praise.


Choir /
Congregation/
Organ
Hymn 166  Lord of all hopefulness, Lord of all joy (Tune: Slane)
MaryAnn
Leading worship with me this morning is the Rev. Dr Rosie Magee, and during the service you will hear the voices of Ken Richards and David Wishart who are members of the congregation.
Rosie will lead us in prayer. 
Rev Dr Rosie Magee
Prayer
Whispering voice of the darkness,
the Lord who calls
from the deepest night,
You know the comings and goings of creation
for you have made every part.
This creation is marked
with Your love,
for each cell and atom
is shaped and formed by You.
Your Spirit enlivens life
by ensuring
that colour, sound, and scent
bring different hues,
vibrations,
and fragrances
that tell of the variety of Your nature
and the diversity
of all You would make.
It is Your voice
that calls each of us
to play our part in your story,
for You have made us for Your purpose
of revealing love
in the challenging
of worldly ambition.
It is our own ambition and self-centredness
that can keep us from responding to Your call.
We fail to hear You
in the voices of those calling for help.
We ignore Your invitation to play our part
as we choose to do what suits us best.
We hide away our talents
not wanting to stand out or alone
when You have seen just the part we could play.
Release us from the anxiety
of  all we fail to say and do,
into the assurance of the future
You have set before us. 
O God,
who searches us
and knows us,
may Your presence rise in our lives
and lead us towards
the opportunity
to make Christ known in the lives of others.

And so we say together... 
Our Father, which art in heaven,
Hallowed by Thy name,
Thy Kingdom come,
Thy will be done, on earth as it is in heaven.
Give us this day our daily bread.
And forgive us our debts, as we forgive our debtors.
And lead us not into temptation, but deliver us from evil.
For thine is the kingdom, the power and the glory.
Forever.
Amen. 
MaryAnn
Introduction to Reading 1 (1 Samuel 3: 1-10)
At what stage in our lives do we discover our purpose?   Do we really discover it, or are we led by a divine hand into the activities that we are part of?  

Many of us meet people who have had a career in one occupation only to experience later in life a change in direction, often to benefit the lives of others.

Both the readings this morning open up our thoughts about the purpose of the activity of our lives.   In our first reading from 1 Samuel 3:1-10, we hear the familiar story of Samuel's failing to recognise the voice of God.
David
3 Now the boy Samuel was ministering to the Lord under Eli. The word of the Lord was rare in those days; visions were not widespread.
2 At that time Eli, whose eyesight had begun to grow dim so that he could not see, was lying down in his room; 3 the lamp of God had not yet gone out, and Samuel was lying down in the temple of the Lord, where the ark of God was. 4 Then the Lord called, 'Samuel! Samuel!'[a] and he said, 'Here I am!' 5 and ran to Eli, and said, 'Here I am, for you called me.' But he said, 'I did not call; lie down again.' So he went and lay down. 6 The Lord called again, 'Samuel!' Samuel got up and went to Eli, and said, 'Here I am, for you called me.' But he said, 'I did not call, my son; lie down again.' 7 Now Samuel did not yet know the Lord, and the word of the Lord had not yet been revealed to him. 8 The Lord called Samuel again, a third time. And he got up and went to Eli, and said, 'Here I am, for you called me.' Then Eli perceived that the Lord was calling the boy. 9 Therefore Eli said to Samuel, 'Go, lie down; and if he calls you, you shall say, "Speak, Lord, for your servant is listening."' So Samuel went and lay down in his place.
10 Now the Lord came and stood there, calling as before, 'Samuel! Samuel!' And Samuel said, 'Speak, for your servant is listening.'
MaryAnn
The theologian Barbara Brown Taylor describes what life might have been like for the young Samuel, saying, "We can only guess what it was like for Samuel as the faithful brought their burnt offerings, their sin offerings and their guilt offerings to the temple.  They were burdened, ashen-faced people, most of them hauling their stubborn animals up to the altar to be killed".  She goes on to describe the huge amounts of blood in the sanctuary, and the stench of the place. 
This graphic, gritty description knocks aside the saccharine, Sunday School pictures of an innocent wee boy running to his master, and gives us instead a teenager ​for whom the expectation is to respond to the commands of the adults who shape his life.

The Bible passage hints at how infrequently the voice of God was being heard by prophets and priests, but also hints at how precious those moments were.  All the more precious in Samuel's case because his invitation to respond to God does not follow the expected pattern.  Instead, an outsider is drawn closer into the purposes of God.
Choir 
Anthem "Ubi Caritas" by Ola Gjeilo
Rosie
Introduction to John 1: 43-51
Disciples were likely to have been young men by the time Jesus asked them to follow him.   We know many of their occupations from the Gospels, but they leave these behind as they are given new purpose for the future.   Some grasp the purpose of sharing who Jesus is quickly, and rush to share their discovery with their family and friends.   So Simon Peter meets Jesus through his brother Andrew, and in the gospel of John, chapter 1, we hear the story of Philip sharing the news with his friend Nathanael.
Ken
43 The next day Jesus decided to go to Galilee. He found Philip and said to him, 'Follow me.' 44 Now Philip was from Bethsaida, the city of Andrew and Peter. 45 Philip found Nathanael and said to him, 'We have found him about whom Moses in the law and also the prophets wrote, Jesus son of Joseph from Nazareth.' 46 Nathanael said to him, 'Can anything good come out of Nazareth?' Philip said to him, 'Come and see.' 47 When Jesus saw Nathanael coming towards him, he said of him, 'Here is truly an Israelite in whom there is no deceit!' 48 Nathanael asked him, 'Where did you come to know me?' Jesus answered, 'I saw you under the fig tree before Philip called you.' 49 Nathanael replied, 'Rabbi, you are the Son of God! You are the King of Israel!' 50 Jesus answered, 'Do you believe because I told you that I saw you under the fig tree? You will see greater things than these.' 51 And he said to him, 'Very truly, I tell you,[a] you will see heaven opened and the angels of God ascending and descending upon the Son of Man.'

Rosie
The sceptical Nathanael highlights that good things can happen in the strangest of places.   Using what may have been a local witticism, "Can anything good come out of Nazareth?", we're challenged to expect the unexpected.      Standing under a fig-tree may have brought shelter from the sun, but Jesus's returning to it twice suggests that there is more than shelter being offered to Philip.  Jesus may be suggesting that Philip is blessed and comforted by God, but that more awaits him if he steps out and follows.
However the reading returns us to the notion of responding to the purpose of faith.   It is Philip who gives us a lesson in responding to the invitation of God, as he offers the invitation to "come and see".   
Choir /
Congregation/
Organ


Hymn 342  Says Jesus, 'Come and gather round'
MaryAnn
Sermon
There is a pattern to the life of this congregation and church building throughout the year of services and activities.  The experience of being in such a building, whose very fabric speaks of our history, brings inspiration to the daily activities of serving both community and stranger. When Holy Week begins the pattern changes as visiting tourists add themselves to the mix. For the most part it is the custodians who tell the historical story of the building, but minister and volunteers soon find themselves accidental experts on Robert the Bruce as his story fills the summer when the visitors come to meet him.  
Without dwelling too much on the history of Bruce's life, his lifelong passion for Scotland points at his sense of purpose. Only his bones were to be buried at Dunfermline Abbey.   Bruce's death plans suggest his seeking the redemption of his soul and the securing of the status of his family line.   As one who could trace his lineage back to Margaret of Scotland, it was important for Robert the Bruce to be buried in the place that she and her husband, Malcolm Canmore established as a burial place of kings.
Over two centuries before Robert the Bruce, Saint Margaret unexpectedly arrived on the coast at the River Forth near Dunfermline, as the boat she was travelling came ashore in Scotland in efforts to escape the Norman Conquest.  Malcolm III, King of Scotland, met the travelling party that included Margaret and offered them refuge.    Margaret's biographer Turgot, Bishop of St Andrew's, suggests that the marriage of Margaret and Malcolm was eventually a love-match, although it began with political intention. Margaret's youth had been a strict life of loving God above all things, and she had intended to enter a religious order.  William Forbes-Leith who translated Turgot's biography of Margaret in the 19th Century wrote... 
David
"Margaret became the mirror of wives, mothers and queens, and none more worthily earned the honours of Saint-ship…There was indeed no need for Margaret to bring a new religion into Scotland but she gave a new life to the religion which she found existing there." [1]
Turgot's history of Margaret describes a woman of real purpose who uses her life to worship God in her daily activity.    By building the Church of the Holy Trinity on this site, she hoped to redeem her husband King Malcolm's soul; bring benefit to her own soul; and secure prosperity for her children in this life and the life to come.    Her faithful devotion extended beyond Dunfermline and other churches were beneficiaries too.    She is credited with encouraging King Malcolm in his personal faith and was known for helping those beyond her household and the Abbey walls with food, money, education, and care for the sick and the dying.
There is a romance with the woman that is remembered, and perhaps that is understandable for our church community.   As a reformed congregation, we recognise the many saints of God who have formed the faithful Christian communities that have worshipped here and in the midst of all those saints it would be difficult to ignore the legacy of Margaret, a woman who identified that the sole purpose of life was to worship God in every moment and then sought to do that not just in prayerful devotion but in action and thought.   She demonstrated a response to Jesus's invitation to bring people to meet him, by allowing her life to give voice to his presence.
Bible text and historical life could suggest that the time of active response to the invitation to a life filled with purpose is in the past.   They could, though, be the provocation and inspiration to do as Margaret did, and bring new life to weary and tired routines and people.
The story does not end in pages and words, but is instead carried by the people of faith to those who are most in need of the presence of Christ's love in their lives.
Regularly I think I catch sight of Margaret's legacy of demonstrating Christ's love in the life of the church community.    I think she stirs in the Men's Group as they look out for those who have been bereaved or are unwell, and they offer practical support like a lift to their activities of bowling and dominoes and the conversations over a Scotch pie and a cup of tea.    She's out wandering in Dunfermline when some of our members offer young parents help with babysitting, or taking the baby out in the pram so that there is time to catch up on sleep.   She's welcoming the strangers in the guise of a senior gentleman who is prepared to wait with the visitors who arrive at the church door and find it closed, and offers them a cup of tea.
These are more than reminders of Margaret's legacy.   They are demonstrations of Christ's love, full of purpose and intention, that we will meet Christ in the face and hands of another and be inspired to offer our own demonstration of love.
Christ's story is told in food gathered for food banks; in garments made for refugee camps; and in the conversations that break the silence of bereavement.   These surprisingly simple tasks, as well as the larger-scale and more challenging, can be Christ's invitation to "come and see". 
Choir /
Congregation/
Organ
Hymn 644 O Jesus I have promised (Tune: Thornbury) 
Rosie
Call to Prayer
Through the grit and noise of human life we live in times when the word of God is rare and precious.   It rises in our worship, not just of song, word and silence, but in those moments when we allow others to meet Christ in us because we recognised Christ in the stranger, ignored, abandoned, sick and alone.

Let us pray:
Prayers of the People
Lamb of God,
who calls disciples in the whispers of the night
and the welcomes of the morning,
open our ears to Your calling,
open our eyes to Your presence,
open our hearts to Your love,
that we may hear You,
and respond in love and action. 
Choir
Sung response
Solo:  Lord have mercy  Choir:  Hear our prayer.
Rosie
Hear us as we pray for communities of faith
living with worship of God
in every activity of their lives.
May they inspire those around them
to notice Christ at work
in situations that once seemed hopeless and dark. 
Choir
Sung response
Solo:  Lord have mercy  Choir:  Hear our prayer.
David
Hear us as we pray for places of education.
We pray for teacher, lecturer and professor,
for pupil and student
as they respect the gifts and abilities of each individual.
May schools, colleges and universities be supportive communities
that encourage individuals to thrive.

Choir
Sung response
Solo:  Lord have mercy  Choir:  Hear our prayer.
MaryAnn
Hear us as we pray for the ignored of our communities.
We remember those struggling with hidden illnesses,
not always able to find the support they need.
We think of the homeless who line our pavements
and yet we walk by;
and those who are sofa surfing
uncertain of where they will sleep each night.
May we be willing to extend the hand of help,
and they be open to our care.

Choir
Sung response
Solo:  Lord have mercy  Choir:  Hear our prayer.
Rosie
Lord of call and vision,
when our prayers are ended
may our lives still reflect our worship of You
and allow Christ's presence to shine.
Amen
Choir /
Congregation/
Organ

Hymn 622 We sing a love that sets all people free (Tune: Woodlands)


MaryAnn
Blessing
May we hear God's voice through the rush and roar and in the silence.
May we meet Christ's presence in the guise of stranger and friend.
May we follow where the Spirit leads placing our trust in the Eternal.

And may the blessing of God Almighty, Father, Son and Holy Spirit rest upon you, this day and always.
Amen.
Choir               CH4 786 May the God of peace go with you (Tune: Ae Fond Kiss)
ORGAN VOLUNTARY  Intrada Op 111a, Sibelius
[1] Turgot, Bishop of St Andrew's, "The Life of Saint Margaret, Queen of Scotland" (edited by William Forbes-Leith, 1884)