Main content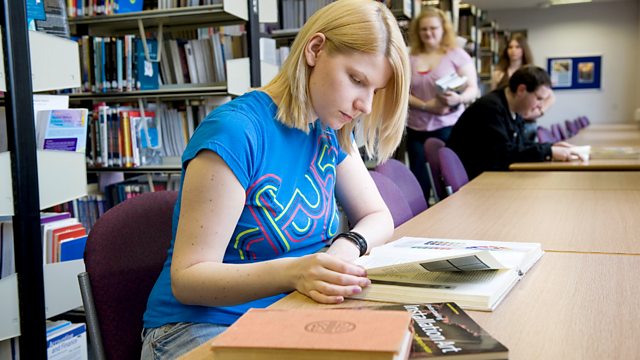 University Offers, Young Gambling, Veganuary
The rise in the number of students receiving unconditional offers, how young people are drinking and smoking less but gambling more and the growing numbers trying out veganism.
There's been a rise in the number of 18 year old A-level students being offered an unconditional place at university in England, Wales and Northern Ireland. According to figures from UCAS, in 2013 around three thousand unconditional places were given out, but in 2017 that figure rose to more than fifty thousand. Does this mean standards are slipping? Are universities now accepting students who do not have the potential to succeed at university? The government says it's monitoring the situation closely. We'll hear from the Higher Education Policy Institute - an independent think tank dedicated to higher education.
Young people are drinking and smoking less, but gambling more according to Public Health England. Their figures suggest people under 30 have moved away from cigarettes and alcohol and towards betting games. It's often online - on things like football - but can also be in casinos. We'll hear from some young people about why they like to gamble and we'll also discuss the risks.
And we'll look at the growing number of people who're busy trying out being a vegan. One hundred and sixty five thousand people are doing an event called "Veganuary" this year - which means they can only eat vegan food for a month. That's an extra one hundred thousand people compared to 2017. Retailers are making the most of it too and making room for more and more vegan products - ranging from ice cream to wine.
Presenter: Peter White
Producer: Jess Quayle.
Last on
Chapters
Retail Figures

The latest retail figures are out - and it shows we're spending a bit more.

Duration: 04:03

Young Gambling

Young people are drinking and smoking less, but gambling more.

Duration: 06:09

Universal Credit in Wales

Housing associations in Wales say tennants are slipping into poverty

Duration: 05:40

Veganuary

Attempt to persuade non-believers to try out a meat and dairy-free diet too.

Duration: 06:47

Brainy Babies

Classes teaching skills to little ones are ever popular

Duration: 06:09

University Offers

More students offered unconditional places at university after a rise for four years.

Duration: 07:39

Broadcast