Main content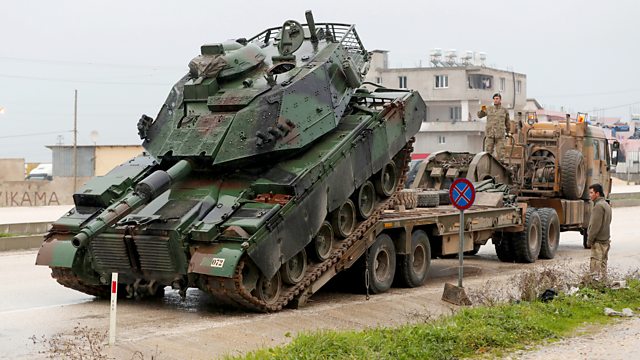 'Don't invade Syria' US warns Turkey
In-depth reporting and analysis from a global perspective, as Turkish forces gather on the Syrian border in a threat to attack Kurdish militia backed by the US.
As Turkish tanks gather on the Syrian border - is one NATO country about to attack a Kurdish militia backed by another - the United States? We speak to senior advisor to the Turkish President Gulnur Aybet. We also have an interview with the new Secretary of State for Northern Ireland - Karen Bradley - on the day she announces fresh talks to restore power-sharing at Stormont. Plus: Zimbabwe's new President announces elections - will they be free and fair? A murdered Russian politician is honoured in America's capital...and the drone that saves you from drowning. We speak to Steven Tearce, head of the volunteer surf lifesavers network behind the rescue.
Picture: A Turkish tank arrives in Reyhanli near the Turkish-Syrian border.
Credit: Reuters.
Podcast
In depth reporting, intelligent analysis and major breaking news from a global perspective