Main content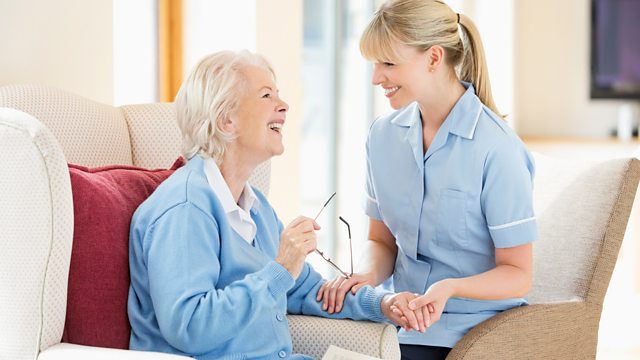 NHS Care Funding, Driverless Cars, Trusting Charities
How the NHS is failing some people eligible for fully-funded free care, the race to get driverless cars on the UK's roads and what charities are doing to regain public trust.
You and Yours reports on fresh concerns that some ill, disabled and vulnerable people are being failed by the NHS.
The cross party Public Accounts Committee has published today what it calls a "distressing" report about NHS Continuing Care.
The MPs say that most people, who need this ongoing fully funded free care outside of hospital and arranged by the NHS, are being let down.
Those who are eligible should have all their care paid for unlike social care which is means-tested.
Our disability reporter, Carolyn Atkinson, has the latest on this story.
Driverless cars are something of a hot topic at the moment.
Manufacturers have been vying with each other to show off their latest driverless concepts.
Here in the UK, the government pledged last year to streamline regulations and to clear the way for testing driverless vehicles.
But how soon will the robot chauffeur become a reality?
How much impact do these developing technologies have on the cars you can buy today?
The BBC's Business Correspondent, Theo Leggett, finds out in a special report for You and Yours.
Trust in charities has been severely dented in recent years following revelations about how many of them were raising money.
Outside companies hired to raise funds were calling donors on the phone, pressing them to give more.
Donors personal details were being traded in breach of their own guidelines and data protection laws.
Some had entered into commercial partnerships with businesses that weren't always clear and transparent and weren't offering the best deals.
Our presenter, Winifred Robinson, talks to Steph Harland, the new Chief Executive of Age UK, about what her charity is doing to win back public trust.
Presenter: Winifred Robinson
Producer: Tara Holmes.
Chapters
NHS Care Funding

The Public Accounts Committee publishes its report into NHS Continuing Care today

Duration: 06:07

Bird Flu

DEFRA has confirmed an outbreak of avian influenza in 17 wild birds in South Dorset

Duration: 03:41

Tesco Clubcard

Customers are angry at Tesco's shake up of clubcard rewards scheme

Duration: 05:12

Military Housing

We report on the unsavoury conditions at armed forces accommodation

Duration: 07:00

Driverless Cars

How long will it take for driverless cars to become the norm?

Duration: 06:53

Trusting Charities

Steph Harland, Age UK's new chief executive, talks about regaining public trust

Duration: 04:41

Ryanair Update

Ryanair cancelled thousands flights and some customers are still waiting for compensation

Duration: 05:24