Main content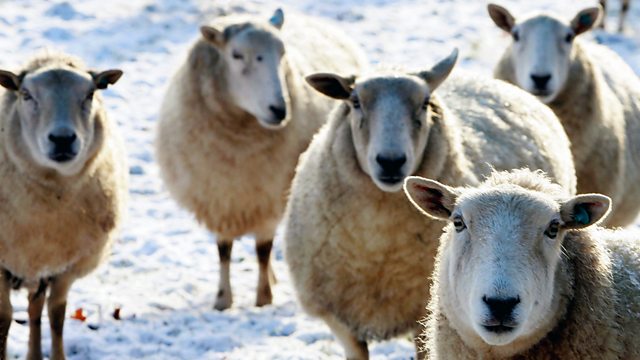 Bird flu, Forestry machinery, Pulse fishing, Train station farm shop.
With the first bird flu cases of 2018 confirmed in Dorset, should poultry farmers be bracing themselves for a wider outbreak?
The Department for Environment, Food and Rural Affairs has confirmed an outbreak of avian influenza in 17 wild birds in South Dorset; the first recorded case this winter. They've introduced a protection zone, and are advising other poultry keepers to stay vigilant. Last year there were eight outbreaks in farmed and backyard flocks and many cases of individual wild bird deaths too. The poultry sector was subjected to months of restrictions - with millions of birds moved indoors, prompting many poultry products to lose their 'free range' status.
So could biosecurity measures be managed more efficiently in future? Beatrice Fenton speaks to Victoria Shervington on her farm near Newport in South Wales, to see how she's laid the groundwork for protecting the flock in case of future outbreaks. Meanwhile, Anna Hill asks Pete Morris from the Wildfowl and Wetlands Trust whether the threat this winter is as severe as last year.
As the agricultural sector gears up for LAMMA, the UK's biggest machinery event, taking place this week - Farming Today is taking stock of farm machinery. As with all areas of the industry, forestry has seen great changes in the mechanical equipment it uses. Modern felling machines are around 20 metres long and can cut and process a tree ready for the sawmill in less than a minute - extracting 200 tons of timber in a single day. Moira Hickey went to meet forestry contractor Steven Thomson of Speyside Harvesting, who showed her the technology at work on Forestry Commission land.
The European Parliament has voted to ban commercial fishing using electric current in EU waters. The practice, known as 'pulse fishing', involves trawlers using an electric charge to stun fish, making them easier to catch. It's already technically illegal under EU law but countries had previously been granted exemptions for research.
And Farming Today heads to a farm shop in a rather unusual location. Five Winds Farm Shop in Melton, in Suffolk, opened in 2000 - located in a fully operational railway station. Howard Shannon went to meet its owner, Howell Jenkins.
Presented by Anna Hill and produced by Lucy Taylor.