Main content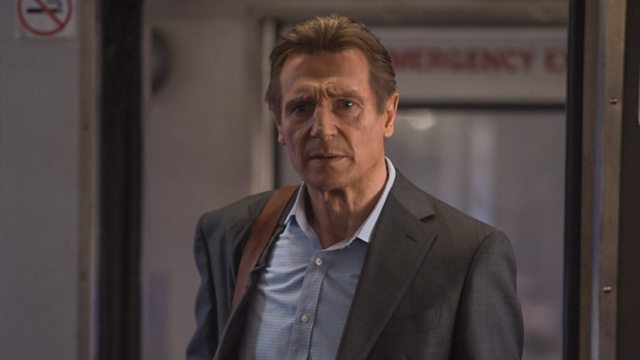 Liam Neeson, Gorillaz artist Jamie Hewlett, TS Eliot Poetry Prize winner, fake Modiglianis
Liam Neeson on his new film The Commuter, artist Jamie Hewlett on a collection of his work, the TS Eliot Poetry Prize winner for 2018, and a plethora of fake Modigliani paintings.
Liam Neeson stars in action thriller The Commuter in which an insurance salesman is caught up in danger and conspiracy on his way home from work. He talks about the appeal of the ordinary man as hero.
Jamie Hewlett is best known for his artwork for the comic strip Tank Girls, the group Gorillaz, and Damon Albarn's Chinese opera Monkey: Journey to the West. With the publication of a new monograph which features more than 400 of his artworks, Hewlett discusses his approach to graphic art and how tastes have changed over the last 20 years.
This evening the winner of The T.S. Eliot Prize, is announced. To mark the 25th anniversary of Britain's most prestigious award for poetry the prize money has been increased to £25,000. Front Row will have the first interview with the winner, live from the award ceremony, and comment from one of the judges about this year's shortlist and how they made their choice.
Following the news that Italian police are investigating three organisers of a Modigliani exhibition in Genoa after all but one of the paintings were shown to be fake, Anna Somers Cocks looks at forgery and 20th Century art.
Chapters
Fake Modiglianis

Duration: 04:36

Gorillaz artist Jamie Hewlett

Duration: 08:02

TS Eliot poetry Prize winner

Duration: 06:23

Liam Neeson

Duration: 06:52

Tribute to Dolores O Riordan

Duration: 01:11

Liam Neeson

The Commuter starring Liam Neeson is in UK cinemas on 19 January 2018, certificate 15.

 

Images:

Main image above: Liam Neeson in the Commuter

Image to the left: Vera Farmiga (Left) and Liam Neeson (Right) in The Commuter

Images credit: StudioCanal

Gorillaz artist Jamie Hewlett

Jamie Helwett's book, Jamie Hewlett, is out now in hardback  from Taschen Books.

Click to find out more about Jamie Hewlett's art

Image: Monkey: Journey to the West artwork by Jamie Hewlett.

TS Eliot Poetry Prize winner

Image: the 10 authors shortlisted for the TS Eliot Poetry Prize

Top, from Left: Tara Bergin, Caroline Bird, Douglas Dunn, Leontia Flynn, Roddy Lumsden

Bottom from Left: Robert Minhinnick, Michael Symmons Roberts, James Sheard, Jacqueline Saphra, Ocean Vuong.

Credits

| Role | Contributor |
| --- | --- |
| Interviewed Guest | Liam Neeson |
| Interviewed Guest | Jamie Hewlett |
| Interviewed Guest | Anna Somers Cocks |