Main content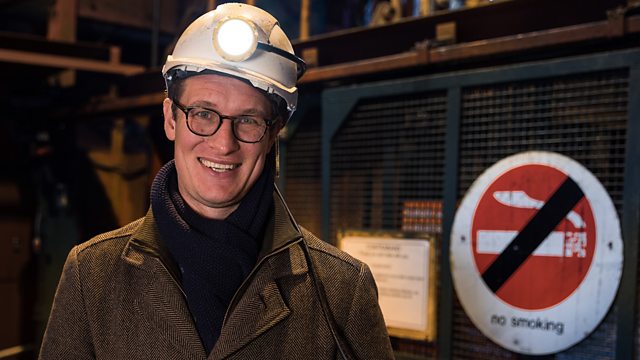 The Miners Who Made Us
A special celebration of the history of coal mining in Wales, as miners from Tower Colliery are reunited to mark their achievements and reflect on their working memories.
In a special celebration of the proud history of coal mining in Wales, Lucy Owen and Will Millard explore above and below ground at the Big Pit museum in Blaenavon. A quarter of a million miners once worked in more than 3,000 Welsh collieries, risking their lives to power homes and industry. Now, ten years on from the closure of the last deep mine in Wales, Tower Colliery, the workers are reunited to celebrate their incredible achievements and reflect on their memories of life underground.
There's a fresh look at the legacy left behind by the coal industry - from the impact on the landscape, the slag heaps and abandoned railway tunnels, to the crumbling Miners' Institutes, built with miners' wages, which communities are now fighting to preserve. Welsh-Egyptian comedian Omar Hamdi is challenged to perform a gig at Fleur de Lys institute in front of an audience of former coal miners. Who better to help him prepare than former pit electrician and entertainer, Max Boyce? Rugby legend and former Wales captain Sir Gareth Edwards explores the strong links between mining and international rugby. Also, in an emotional interview, he hears surprising revelations about his own family's mining roots in Carmarthenshire and the Upper Swansea Valley, dating back more than two centuries.
Sian James, miner's wife and former MP for Swansea East, goes on a journey to meet some of the women whose lives were transformed by the 1984 strike. There are also poignant reunions and
inspiring stories of heroic rescues, as well as music from James Dean Bradfield, Public Service Broadcasting and a stirring performance from the Beaufort Male Choir.