Main content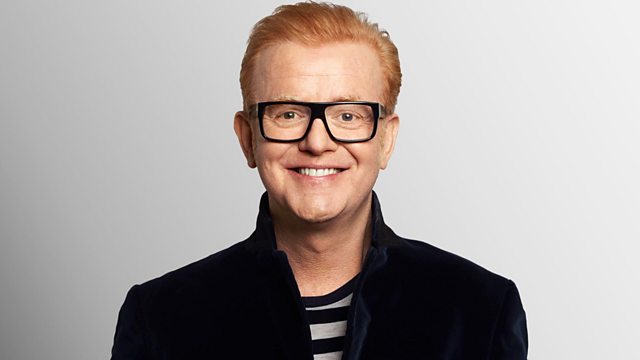 Kylie Minogue World Exclusive and Winnie the Pooh
Chris is joined by Kylie Minogue live from Berlin and has the world exclusive first play of her new single Dancing, and on Winnie the Pooh Day we speak to the V&A's Julius Bryant.
Chris is joined by Kylie Minogue live from Berlin and has the World Exclusive first play of her new single Dancing. She tells us about her upcoming new album Golden, writing in Nashville and when we can expect her back on UK shores. On Winnie the Pooh Day, Chris speaks to the V&A's Julius Bryant about this childhood favourite by AA Milne and the museum's brilliant new exhibition. After hearing about Kylie's Nashville inspiration for her new album, we ask for your claims to the fame of this Tennessee city in today's Top Tenuous. Vassos is joined in the Sports Locker by English International netball player Geva Mentor. Today's Pause For Thought comes from writer and broadcaster Sarah Joseph.
Last on
Music Played
Electric Light Orchestra

Rock 'n' Roll Is King

ELO's Greatest Hits Vol.2.
Epic.

Bruno Mars

Finesse (Remix) (feat. Cardi B)

Bill Withers

Ain't No Sunshine

Shades Of Soul (Various Artists).
Global Television.

The Weeknd

I Feel It Coming (feat. Daft Punk)

(CD Single).
Universal Republic Records.

Zac Brown Band

Jump Right In

(CD Single).
Southern Ground.
1.

Fleetwood Mac

Don't Stop

50 Years - Don't Stop.
Warner Bros.
009.

Stevie Wonder

Signed, Sealed, Delivered I'm Yours

You've Got Mail (Film S/Track).
Warner Sunset/Atlantic.

Rae Morris

Atletico

Someone Out There.
Atlantic.

Chris Montez

Let's Dance

And The Beat Goes On Vol 3 (Various).
Debutante.

Catherine McGrath

Talk Of This Town

(CD Single).
Warner Bros.
1.

Wah!

The Story Of The Blues (Part 1)

Once In A Lifetime (Various Artists).
Telstar.

TLC

Way Back

(CD Single).
Cooking Vinyl.

John Newman

Love Me Again

Kansas

Carry On Wayward Son

Manic Street Preachers

International Blue

Kylie Minogue

Dancing

Dancing.
BMG Rights Management.

Eurythmics

I Saved The World Today

Tigger

The Wonderful Thing About Tiggers

The Tigger Movie.. And More!.

Taylor Swift

Shake It Off

(CD Single).
Big Machine.
1.

Neil Diamond

Sweet Caroline

Neil Diamond - The Ultimate Collectio.
Columbia/Mca.

Frankie Valli

Can't Take My Eyes Off You

Frankie Valli & The Four Seasons - Ve.
Polygram Tv.
19.

Keala Settle

&

The Greatest Showman Ensemble

This Is Me

The Greatest Showman: Original Motion Picture Soundtrack.
Atlantic.
7.

Dolly Parton

Jolene

Million Sellers Vol.15 - The Seventie.
Disky.

The O'Jays

I Love Music

The Greatest Hits Of 1976 (Various).
Premier.
Pause for Thought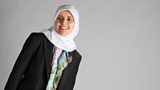 From Sarah Joseph, Editor of a Muslim lifestyle magazine:
2018 has not got off to the flying start I was hoping for.

I'd ended 2017 with a wonderful 25th wedding anniversary, and a flurry of positive plans for 2018.
But there are plans, and then there's reality!

Starting on New Year's Eve, my daughters, my husband and my mother have, one by one, all gone down with flu. Then my son had an accident with an electric grinder on January 4th, which unfortunately became infected.

Basically - last week I spent 6 out of 7 days at the hospital for one family member or another. It gave me the opportunity to marvel at our amazing NHS, but for me personally it has meant working at strange hours to keep up.

My nights have been spent half awake, half "dream-worrying".

By this Saturday night I could feel myself slipping, and by Monday – known apparently as Blue Monday –  the most miserable day of the year – I felt almost at my wits end.  I know so many will be enduring far worse times, but I was just so exhausted I couldn't even cry. I just felt like I'd been drained of all energy, all happy thoughts seemed replaced by an uncharacteristic feeling of panic and foreboding.

I decided to bake bread! There's something very therapeutic about kneading dough: seeing it rise, knocking it back again, and then seeing it "prove" itself by rising again. There's something healing about being intimately connected to the food which nourishes us.

Two days hence – my to-do list hasn't magically vanished. I'm still chasing deadlines, and still juggling a precarious work load. But I've managed to regroup.

New Year can put a strange amount of pressure on us, and when the perfect "fresh start" fails as spectacularly as mine has, it can really hit even the most optimistic of us. But I remind myself that January 1st is just a marker. Any day can be the perfect moment to start afresh.

There's a Muslim saying, "We plan, and God plans; but indeed God is the best of planners." It's hard to believe sometimes, but as I tell my children – "Life doesn't go how we expect it, or indeed how we want it, but if we just keep chipping away at things, eventually everything will take shape."
Broadcast