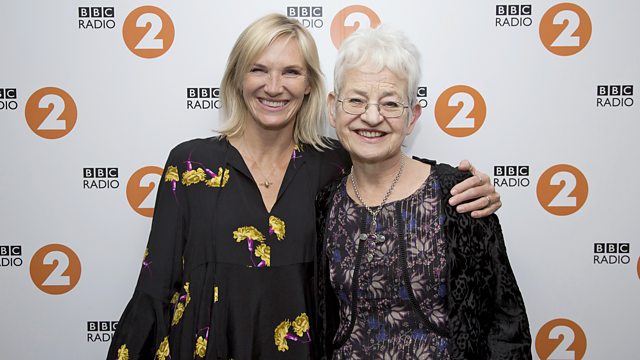 Nation's Favourites: Jacqueline Wilson
In this series of interviews Jo talks to some of the nation's biggest talents across British culture, including film and television; Joanna Lumley and dance and theatre with Matthew Bourne.
Tonight she is joined by Dame Jacqueline Wilson. Jacqueline published her first book in 1969 and captured the imaginations of both children and adults with her 1991 book 'The Story Of Tracy Beaker'. Since then Jacqueline has gone on to create characters that children know and love from 'The Lottie Project', 'The Illustrated Mum' and 'Hetty Feather' that fill both bookshelves at home and at school. Her works have also gone beyond the page and leapt into life on television, with 'Tracy Beaker' and her 'Girls' series being regulars on CBBC.
In 2002 Jacqueline was appointed an OBE for services to literacy in schools, and from 2005 to 2007 she served as the fourth Children's Laureate.
This evening Jacqueline walks Jo through her career as well as playing some of her favourite musical choices that signposted it.
Last on