Main content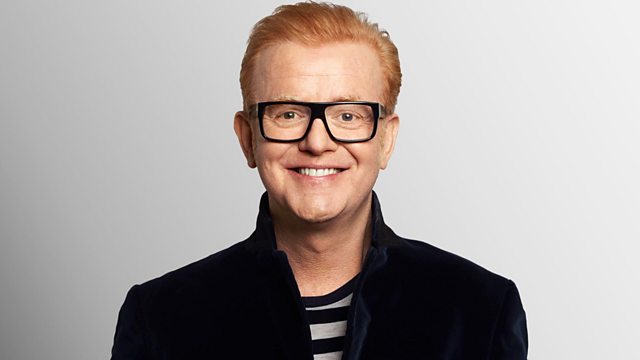 Professor Brian Cox and Great Job Wednesday
Chris Evans presents a fully interactive show for all the family, featuring music, special guests and listeners on the phone.
Last on
Music Played
The Doobie Brothers

Long Train Runnin'

The Very Best Of The Doobie Brothers.
Warner Bros.

Portugal. The Man

Feel It Still

Deniece Williams

Let's Hear It For The Boy

History Of Dance Music Vol.2 (Variou.
Connoisseur Collection.

Earth, Wind & Fire

Boogie Wonderland (feat. The Emotions)

The Best Seventies Album In The World.. Ever!.
Virgin.
2.

SZA

&

Calvin Harris

The Weekend (Funk Wav Remix)

(CD Single).
Top Dawg Entertainment/RCA Records.
1.

Harpers Bizarre

The 59th Street Bridge Song (Feelin' Groovy)

The Complete Singles Collection.
Now Sounds.
006.

Kate Bush

Hounds Of Love

Kate Bush - Hounds Of Love.
EMI.

Irene Cara

Fame

Heart Of Gold (Various Artists).
Knight Records.

Hoseah Partsch

Paper Planes

Sheryl Crow

All I Wanna Do

The No.1 Acoustic Rock Album (Variou.
Polygram Tv.

Henry Mancini & His Orchestra

The Pink Panther Theme

Instrumental Memories Are Made Of Thi.
Virgin.

P!nk

Get The Party Started

The Very Best Of All Woman 2003 (Var).
BMG.

Pink Floyd

Another Brick In The Wall, Part 2

The Psychedelic Furs

Pretty In Pink

Teenage Kicks (Various Artists).
Polygram Tv.

Mike Oldfield

Moonlight Shadow

Now 1983 - The Millennium Series.
EMI.
13.

Duran Duran

The Reflex

Now 1984 (Various Artists).
Now.
6.

Nancy Sinatra

These Boots Are Made for Walkin'

The Greatest Hits Of Nancy Sinatra.
Boulevard.

Craig David

I Know You (feat. Bastille)

(CD Single).
Insanity Records.

Sia

Chandelier

Now That's What I Call Music! 88 (Various Artists).
Now.
1.

Thin Lizzy

Dancing in the Moonlight (It's Caught Me In Its Spotlight)

The Greatest Hits Of 1977 (Various).
Premier.

The Stranglers

No More Heroes

The Greatest Hits Of 1977 (Various).
Premier.

Busted

Year 3000

Top Of The Pops Spring 2003 (Various).
Universal.

Claramae Turner

You'll Never Walk Alone

Carousel - Original S/Track.
Angel.
Pause for Thought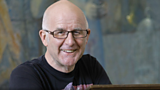 From Dave Tomlinson, writer and Vicar of St Luke's Holloway in London:
On Friday, I will take the funeral of Harry, a gentle, warm, North Londoner – the proud father of Holly, a lover of cats and birds (especially robins) and a passionate fan of Tottenham Hotspur. 
And yes, despite being a Liverpool man to the core, I will join Harry's family and friends in singing 'Glory, glory Tottenham Hotspur' as we commend him to God's loving care – because some things are more important than our little tribalisms. 
Singing the anthem of a rival football club at someone's funeral isn't exactly changing the world (I should say, I have also sung 'Good old Arsenal' on similar occasions), however, it is a way of reminding ourselves that what unites us as human beings is far more significant than what divides us in our partisan loyalties. 
The football family is surely united this week in sadness at the death of Cyrille Regis, the fabulous West Brom and England centre-forward who not only delighted crowds with his magnificent prowess at putting the ball into the net, but also led the line for black players in this country at a time when racist abuse was rife and football mostly had a white face.  
The bigotry Regis endured was atrocious – including being sent a bullet and told he would get one in his knee if he played for England at Wembley. Undeterred, he transcended hatred and prejudice with electrifying skill and tenacity, helping to change attitudes within football and society. Racism is still an ugly reality in Britain but thanks to the obstinate courage of people like Cyrille Regis, it is no longer seen as acceptable.
Whether in sport, politics, religion, the media or life in general, I believe our world needs more civility, by which I don't mean wishy-washy niceness, but a commitment to treat people respectfully, to confront prejudice and create a just and benevolent society – to build what Jesus calls 'the kingdom of God'.
Make no mistake: I am a reds fan through and through. I want Liverpool to whoop every team we play. But win or lose, I'll enjoy a beer and a robust but civil squabble about the game with friends on the other side.
As Martin Luther King said: 'We must learn to live together as brothers or perish together as fools.'
Broadcast