Main content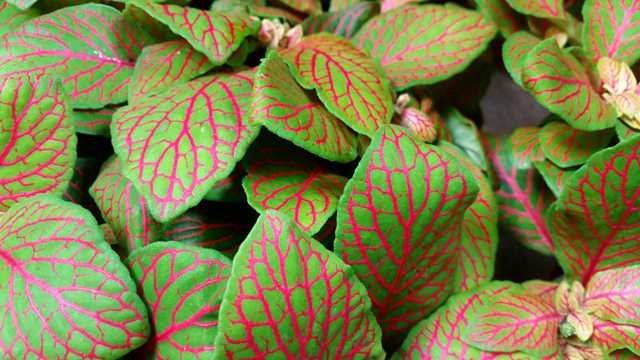 Lancashire
Eric Robson and the horticultural panel are in Lancashire. Matthew Wilson, Bunny Guinness and Anne Swithinbank field the audience questions.
Eric Robson and the panel are in Lancashire. This week, Matthew Wilson, Bunny Guinness and Anne Swithinbank field the horticultural questions.
The panellists help audience members with issues including getting rid of old shrub roots, propagating rockery plants, and improving allotment yields in the Lancashire area.
They also offer advice on putting weeds in the compost and salvaging an unhappy Mulberry, and they recommend plants for a sandy, seaside garden.
James Wong meets up with Paul Holt from the North One garden centre to discuss how to get the most out of house plants.
Produced by Hannah Newton
Assistant Producer: Hester Cant
A Somethin' Else production for BBC Radio 4.
Fact Sheet
Q – After clearing away an area of large shrubs (4-5ft (1.2-1.5m)) how should I get rid of the large roots left behind?
Matthew – Get a mini digger.  Or you could hire a winch and attach that to the root.  Or a stump grinder. 
Bunny – I was wrestling with some blackcurrant bushes recently and I used a pickaxe, an axe, and a little saw and that did the trick. 
Anne – I think you can do 4-5ft (1.2-1.5m) plants by hand
Q – I have a rockery plant called Helichrysum and I wonder if you could tell me how to propagate it?
Anne – This is Helichrysum 'Ruby Cluster' and it is quite unusual.  Same group as the Curry Plant.  It will grow to 20-30cm (8-12cm).  I would wait until the spring and then take off the shoot tips (about 3 inches (7.5cm) long) and then fill a 9cm (3.5inch) pot with 50/50 sharp sand/soilless muli-purpose compost.  Then dibble 4-5 shoots into that pot.  Water them in. 
Q – It appears that the weather over the past few years has been much kinder to the south of England than the north.  Can you suggest ways of improving our allotment crops?
Anne – Things like butternut squashes you need to get them out as early as possible
Bunny – Keep the beds as covered with crops as possible.  Raised beds are a good idea.  Fixed beds too so you're not walking over them and compacting the soil.  Be picky when you go through the seed catalogue.  Look into fleeces/micromesh etc.
Feature:
Tillandsia eizii
Zed Zed plant (Crassula ovata)
Biophytum
Maidenhair Fern
Asparagus Fern
Crocodile Fern (Microsorium musifolium 'Crocydyllus')
Begonia maculata
Cymbidium orchid
Q – Can I put weeds in the compost?
Bunny – Definitely not perennial weeds.  I put mine in a big water butt instead.  Groundsel etc will sprout again before you know it.
Matthew – Domestic compost heaps are not hot enough to burn weeds properly.  The best thing to do is bag everything first (leaves in one, grass in another) and then you're priming the ingredients.  Add them all at the same time and you will get a better heat.  I still wouldn't put perennials in there.  I would put chickweed etc on. 
Anne – Nasturtiums I'll put on.  Pumpkins, sunflowers, borage all go in. 
Q – I've been growing a Mulberry tree in a large pot (50cm (20 inches)) for seven years and this year it started to produce fruit but then in August the leaves turned yellow/brown.  What has happened and what can I do?
Bunny – That pot seems a bit small actually.  The roots won't be getting enough air.  Get a big pot and put some loam compost in it. 
Anne – You can saw off 2 inches (5cm) or so of soil/roots around the base and then you can create more room within the pot that way. 
Q – What plants can you recommend for a new-build house on sandy soil about 150 yards (137m) from sand hills?
Matthew – With coastal gardens you can either deny where you are or you can embrace it.  I would go for the latter.  Seaside plants like sea kale, sea hollies… anything with 'sea' in front of it!  Sea Buckthorn. 
Bunny – I would go for Pinus pinea).  Holly.  I would invest in some green waste first in order to spruce up the soil.  Then plants things like Eryngium agavifolium. 
Anne – Rosa rugosa; 'Roseraie de l'Hay' variety.  Elaeagnus 'Quicksilver'.  Foxtail lilies. 
Q – What would be the ideal conditions/location for a Hydrangea petiolaris?
Anne – This is the Climbing Hydrangea so I would put it up a large tree.  If not, then against a fairly shady wall.