Main content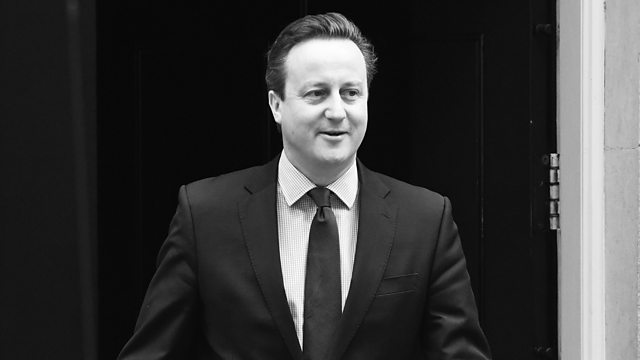 Political columnist and broadcaster Steve Richards explores David Cameron's dramatic years in power and explores his legacy, through interviews with high-profile insiders.
The political columnist and broadcaster Steve Richards presents a major series looking back on David Cameron's dramatic years in power, through interviews with high-profile insiders. How did Mr Cameron go from promising not to "bang on about Europe" to being brought down by it? What is the significance of Brexit in his overall record and legacy? We look back on the other seismic events of his leadership - the first peacetime coalition government in nearly a century, the stewardship of the economy in the aftermath of a massive financial crash, the narrowly avoided constitutional crisis of the Scotland independence referendum, the 2015 general election victory against the odds.
We examine how far David Cameron succeeded with his self-proclaimed mission to modernise the Conservative party and its thinking. And we explore the legacy of his politics and leadership for the struggles Theresa May's government is grappling with today.
Part One explores the European issue which overwhelmed the Cameron years and continues to engulf British politics, describing the dramatic journey which led up to the 2016 referendum and Britain's exit from the European Union. We explore Cameron's own views about the European Union and uncover new insights and stories about key moments, such as Cameron's arduous and ultimately doomed attempt to renegotiate Britain's relationship with Europe.
Interviewees in the series overall include major players in the Cameron story, both friends and critics, including Craig Oliver, Oliver Letwin, Nicky Morgan, George Eustice, Nick Boles, Ed Vaizey, Camilla Cavendish, Gabby Bertin, Jacob Rees-Mogg, Iain Duncan Smith, Ken Clarke, Nigel Farage, David Blunkett and Vince Cable.
Producer: Leala Padmanabhan
Executive Producer: Martin Rosenbaum.
Last on
More episodes
Previous
You are at the first episode