Main content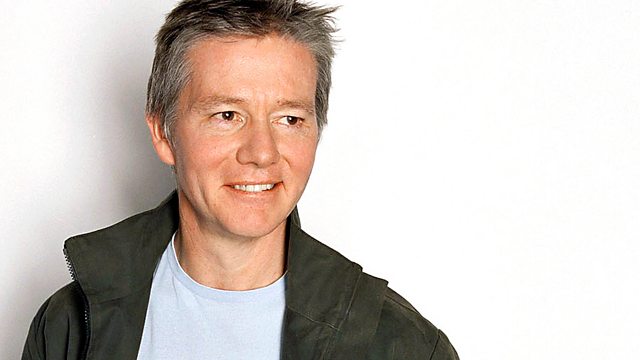 Programme 8, 2017-18
Tom Sutcliffe is joined by the panellists from the Midlands and the North of England for the game of lateral thinking and cryptic connections.
(8/12)
Robert Muldoon's successor, Blue Sky's Oscar winner and Mozart's portraitist: why are they only different on the radio?
This is just one of the eight apparently impenetrable questions facing the Round Britain Quiz panellists this week, as Stephen Maddock and Rosalind Miles of the Midlands take on Stuart Maconie and Adele Geras of the North of England. Tom Sutcliffe is on hand to provide helpful steers where needed - but the more help the teams need, the more points they'll be docked.
As always, the programme includes some of the best recent question ideas sent in by listeners - and Tom will have the solution to the teaser he left unanswered at the end of last week's show.
Producer: Paul Bajoria.
Last week's teaser
Last week Tom asked a question suggested by Tom McGrenery:
Historically, where might one have been subject to an intergalactic smuggler, the Emperor of Mongo, a Sapiential book and a component of a sword?
Well done if you spotted that the clues lead to imperial China. An intergalactic smuggler might be Han (as in Han Solo in Star Wars). The Emperor of Mongo is another sci-fi reference, to Ming the Merciless from the Flash Gordon stories.
The Sapiential books are the books of wisdom literature in the Hebrew Bible - one of which is the Song of Songs or the Song of Solomon. And the part of a sword that's hidden inside the hilt is called the tang.
Han, Ming, Song and Tang are Chinese dynasties.
Rankings so far in this series
After seven games, going into today's contest the RBQ league table (ranked according to number of wins) stands as follows.
1  WALES  Played 2  Won 2  Drawn 0  Lost 0  Total points 40
2= SCOTLAND  P3  W1  D1  L1  Pts 54
2= SOUTH OF ENGLAND  P3  W1  D1  L1  Pts 54
4 THE MIDLANDS  P2  W1  D0  L1  Pts 38
5 NORTH OF ENGLAND  P2  W1  D0  L1  Pts 36
6 NORTHERN IRELAND  P2  W0  D0  L2  Pts 31
Questions in this programme
Q1 (from Barbara Jennings)  What connects a nominally truthful television producer, a nominally loyal English composer, and a famous impostor - and why might the last make you think of Easter?
Q2  Why might a sci-fi comedy starring Colin Farrell, a surrealist telephone receiver and an evening gown put you in mind of Gérard de Nerval and a 1960s hairstyle?
Q3  Music - In what sense are these 'thine'?
Q4 (from Ivan Whetton)  What weight might you attach to the voice of Yoda, a magazine that required Rumpole's creator to make an appearance at the Bailey, the land where sepia-tinted monochrome is replaced by glorious Technicolor, and the land of opposite feet? And why might Jimmy Nail be interested?
Q5  Robert Muldoon's successor, Blue Sky's Oscar winner and Mozart's portraitist: why are they only different on the radio?
Q6  Music - What peripheral connection can you find between these pieces?
Q7  Why might the pioneer of the New Criticism, the Olds engineer who pre-dated Henry Ford, and the creator of Miss Peregrine and her denizens, all make you WannaCry?
Q8 (from Marcus Milburn)  Why might Magwitch try to put distance between himself and Givanildo Vieira de Souza, Terry Bollea and Eric Bana?
This week's teaser
In what way do a hummingbird, Bruce Springsteen's disguise, a comic novel by Clive James and a diamond with 58 facets all excel?
Tom will reveal the solution at the beginning of the next edition.