Main content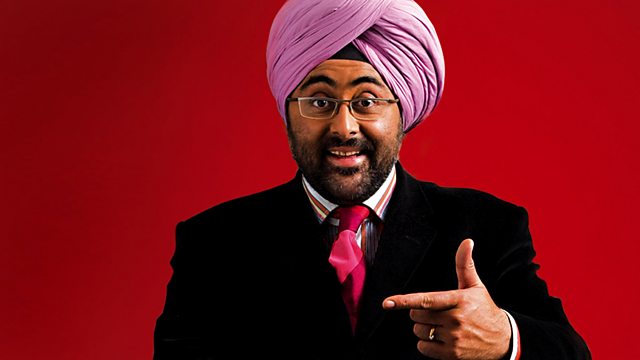 Northern Ireland
Hardeep Singh Kohli takes to the road once more to make some of his favourite recipes in return for unusual and unexpected stories from across the UK.
Hardeep travels to Northern Ireland to meet sisters Paula and Tracey who have both lost husbands serving in the armed forces. In 1992, at the tender age of 23, Tracey's childhood sweetheart - Steven - died when he was shot many times in front of her by the IRA during the Christmas holidays. Following his death, Paula swore that she would never marry a soldier or policeman however she went on to meet and marry David, a member of the SAS. In 2006, he was shot and killed by the Taliban, leaving her with a baby daughter. It is 25 years since Steven was killed and Tracey has never publically spoken of her harrowing experience. In this episode, the sisters share with Hardeep their mutual experiences of widowhood, the differences in the aftermaths and the twists and turns their lives have taken since.
Producer: Helen Lee.