Main content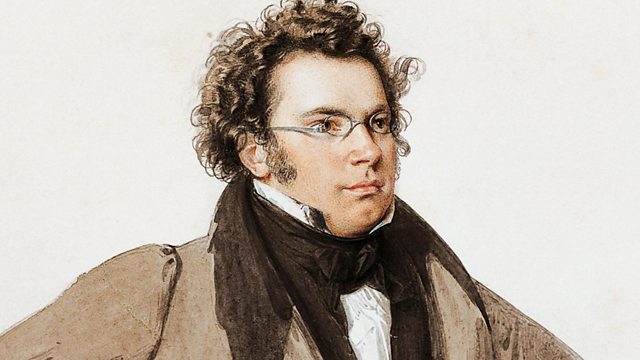 Penniless and ill
Focusing on 1826, a year in the life of Schubert, Donald Macleod hears his monumental final string quartet, plus his setting of Goethe's poignant 'None but the Lonely Heart'
This week of programmes about Franz Schubert focuses on five years through his short life, and feature one of his string quartets every day.
In 1826, Schubert was only two years away from his untimely death at the age of 31. Three of his close friends married in this year, whilst he remained single. In this year Schubert was short of money, suffering manic-depression and syphilis, and smoking and drinking heavily. But we hear, in a passionate outburst, his declaration: "I am Schubert....who has written great things and beautiful things... and who is going to write still more beautiful things..."
This programme, presented by Donald Macleod, features Schubert's monumental final string quartet, plus his setting of Goethe's poignant "Nur wer die Sehnsucht kennt" - "None but the Lonely Heart".
Kupelwieser Waltz
Bertrand Chamayou, piano
String Quartet No. 15 in G major, D 887
Cuarteto Casals
Nur wer die Sehnsucht kennt, D877/3
Dorothea Roschmann, soprano
Malcolm Martineau, piano
Producer: Amy Wheel for BBC Wales