Main content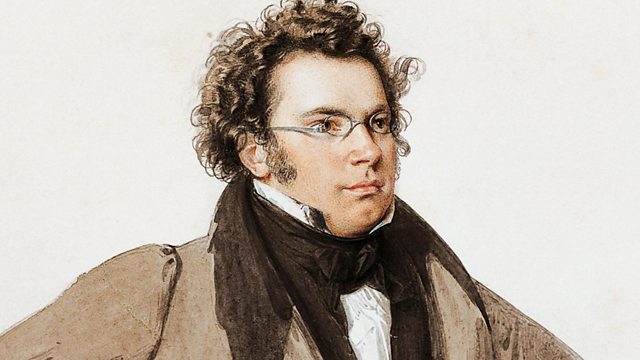 Friends and unfinished business
Donald Macleod looks into Schubert's friendships and focuses on the year 1820. Music includes two of his unfinished works, his Quartettsatz in C minor, D703, and oratorio Lazarus.
This week of programmes about Franz Schubert focuses on five years through his short life, and features one of his string quartets every day.
Today the focus is on the year 1820, when Schubert was aged 23. Donald Macleod looks into Schubert's friendships, people who rallied round helping him out, including paying his rent whilst he worked on establishing himself as a freelance composer. However, some of his friends cheerfully began calling him "The Tyrant" due to Schubert's tendency to occasionally respond to these kindnesses harshly; they began to see a different side to his nature.
Music featured includes an extract from two unfinished works, his oratorio Lazarus and the Quartet Movement in C minor. Plus we hear one of the best loved of all Schubert's Goethe settings, Erlkönig,which was first performed in this year, and the glorious Song of the Spirits Over the Waters.
Erlkönig, D 328
Jessye Norman, soprano, Phillip Moll, piano
Lazarus (Act II - end at chorus)
Martin Egel, baritone (Simon)
Martyn Hill, tenor (Nathanael)
Choeurs de Radio France
Jacques Jouineau, chorus master
Nouvel Orchestre Philharmonique de Radio France
Theodor Guschlbauer, conductor
String Quartet No. 12 in C minor, D 703 (Quartettsatz)
Doric Quartet
Psalm 23, D 706
Det Norske Solistkor
Grete Pedersen, conductor
Ingrid Andsnes, piano
Gesang der Geister über den Wassern, D 714
Det Norske Solistkor
Grete Pedersen, conductor
Catherine Bullock and Madelene Berg, viola,
Øystein Birkeland and Ole Eirik Ree, cello
Dan Styffe, double bass
Producer: Amy Wheel for BBC Wales