Main content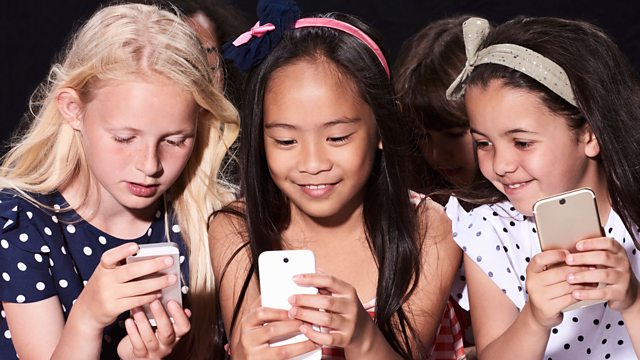 Children and Smartphones
Limiting children's time on smartphones; Dr Adelle Stripe on playwright Andrea Dunbar; children of alcoholics; Pavan Amara: My Body Back Project. Jenni Murray presents.
Investors have called on Apple to develop software that limits how long children can use its smartphones. Overusing technology can affect children of all ages. Babies are handed devices to keep them quiet in a queue at a shop, toddlers see a magazine as a tablet that doesn't work when they try to swipe the pages, teenagers conduct entire relationships on Snapchat. How much can we call a child's love of technology an addiction? How much are parents to blame for their kids' use?
A charity offering cervical screening and sexual health care for women who have been raped or sexually assaulted is to open its first clinic in Scotland. My Body Back currently runs one clinic in London and next month opens a centre in Glasgow where women can access a smear test or an STI test and receive follow-up advice from a specially trained team. Pavan Amara, the founder and director of My Body Back project, joins Jenni to discuss.
We're often asked to consider the impact of our drinking on our health but what about its impact on others? Another chance to hear some interviews we broadcast last year with some adult children of alcoholics. Lynne (age 47) lives in London with her husband, but grew up in Yorkshire with an alcoholic mother who died twelve years ago from complications caused by her drinking.
Rita, Sue and Bob too is a controversial play written by Andrea Dunbar. Described by some as a vivid portrait of girls caught between brutal childhood and an unpromising future, hungry for adult adventure but by others as a play about the sexual exploitation of two young women, it's on a UK tour and currently on stage at the Royal Court in London. Dr Adelle Stripe, an expert on Dunbar's short life and writing, joins Jenni to discuss the continued impact of her work.
Chapters
Children and smartphones

Duration: 10:16

My Body Back

Duration: 07:25

Children of alcoholics - Lynne

Duration: 10:34

Andrea Dunbar

Duration: 09:29

Survivors of Sexual Assault

Credits

| Role | Contributor |
| --- | --- |
| Presenter | Jenni Murray |
| Interviewed Guest | Justine Roberts |
| Interviewed Guest | Sonia Livingstone |
| Interviewed Guest | Pavan Amara |
| Interviewed Guest | Jo Morris |
| Interviewed Guest | Adelle Stripe |
| Producer | Kirsty Starkey |