Main content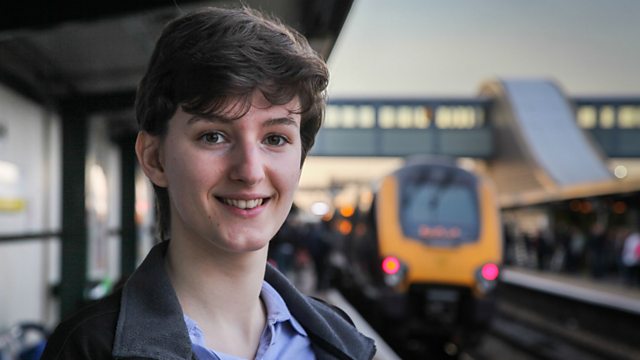 Britain's youngest railway chaplain, President Putin's Christmas, Getting to the Church on Time.
Britain's youngest railway chaplain, president Putin's Christmas, new research into spiritual abuse and getting to the church on time.
A 19 year old has just taken up her post as a chaplain with the Railway Mission, which aims to support rail staff and passengers who are caught up in accidents on the tracks. Edward Stourton talks to Hannah Tuck about the appeal and challenges of the job.
The Churches' Child Protection Advisory Service (CCPAS) publishes research into spiritual abuse tomorrow. What is meant by the term? Where is it most prevalent and how can such abuse be prevented?
Gavin Drake was expecting to spend Thursday quietly at home remembering his wife, Jill Saward, on the first anniversary of her death. Jill Saward had spent many years campaigning for the rights of rape victims after her own experience of rape in the Ealing vicarage in the 1980s. But the day was given added piquancy with the news that a parole board had decided that convicted rapist John Worboys should be released from jail.
Kevin Boquet reports on a training programme for head teachers, devised and run by the Church of England which has received government accreditation.
A Kent vicar has found a novel way of getting brides to the church on time; he fines them if they are more than ten minutes late.
And - all he wants for Christmas is .......Vladimir Putin celebrates Orthodox Christmas confident of another Presidential term.
Producers: Rosie Dawson and Helen Lee.
Series Producer: Amanda Hancox.
Last on
Broadcasts

All the colours of the rainbow