Main content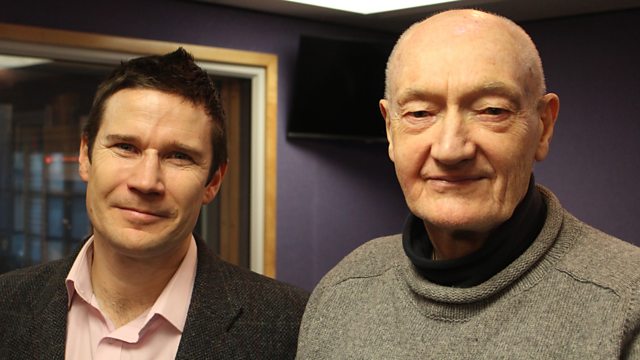 Richard Holloway in conversation with Gavin Francis
Two hours of music and conversation with a faith and ethical perspective. Taking the week's events to ask what they say about our values and beliefs.
Adventurer, award winning travel writer and also a GP. How does he fit it all in? Richard talks to Gavin Francis about how he loves all his careers, yet medicine remains his abiding passion.
We're often told to follow our dreams, but how many of us have an actual dream and wake up to act on it? Richard Pederson's dream took him and his wife, Margaret, from Australia to Scotland, to save an old church building and restore it to its former glory.
BBC correspondent, Andrew Kerr,reports from St Andrew's Church in Jerusalem where they're preparing for one of their busiest nights -- the Watchnight Service.
Author, Alan Jacobs, gives Richard something to ponder with his new book - 'How To Think: A Guide for the Perplexed'- aiming to restore our inner lives by guiding us to more enlightened and open ways of thinking.
In our final in a series of Advent Inspirations, Mary's Meals founder, Magnus MacFarlane Barrow, shares the story of a very special nativity scene.
The conception of Jesus is described as miraculous, and the Gospels all contain accounts of events described as miracles. But 2000 years later how are we to interpret or understand these miraculous claims? And what meaning can they have for us today? Richard talks to Theologian and Medical Ethicist, Gina Menzies, and Philip Blackledge, a priest in the Scottish Episcopal Church.
Last on
Broadcast