Main content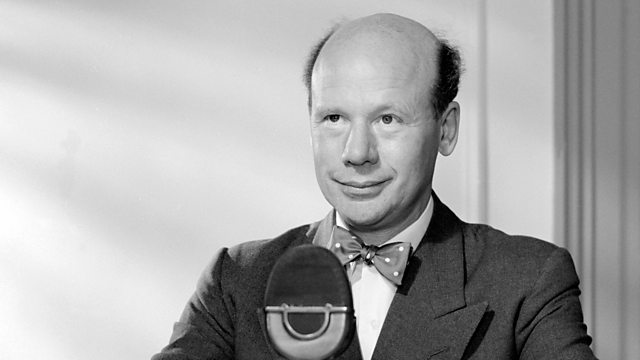 One Minute Please
4 Extra Debut. It's Ladies v Gents in the Just a Minute forerunner. With Roy Plomley, Gerard Hoffnung, Eric Sykes and Margot Holden. From September 1952.
It's hard to imagine BBC Radio 4's 'Just a Minute' being hosted by anyone other than the legendary Nicholas Parsons.
Yet the iconic panel game had a more elaborate forerunner - One Minute Please.
Devised by its producer Ian Messiter and making its debut in 1951, the original series format was a trial of wits between teams of three male and three female celebrities - and a jury!
Contestants still had to speak alternately on different subjects without pausing, without repeating themselves and without side-tracking. But unlike its successor, One Minute Please had a further twist of secret passwords that only listeners at home were told in advance. The first mention of the password gained three points - but every time it was mentioned again a point was deducted.
If one team member felt someone wasn't sticking to the rules, he or she could buzz in and appeal to the jury - which could either reject it or award a point.
A running total of winning teams was kept, so that either the men's or women's teams triumphed at the end of the series.
In this surviving episode - Desert Island Discs' Roy Plomley is the host and "The Ladies" are Margot Holden, Martina Mayne and Violetta Farjeon who take on "The Gentlemen" - Gerard Hoffnung, Eric Sykes and Jack Train.
The Jury consists of Laidman Browne, Hugh Burden and Humphrey Lestocq.
One Minute Please ran for three series in the 1950s. After the corporation claimed the rights to the format, it was the first ever BBC show sold to an American radio network.
With the format tweaked and streamlined, Just a Minute arrived on the BBC airwaves in December 1967 and is still going strong...
First broadcast on the BBC Light Programme on 21st September 1952.