Main content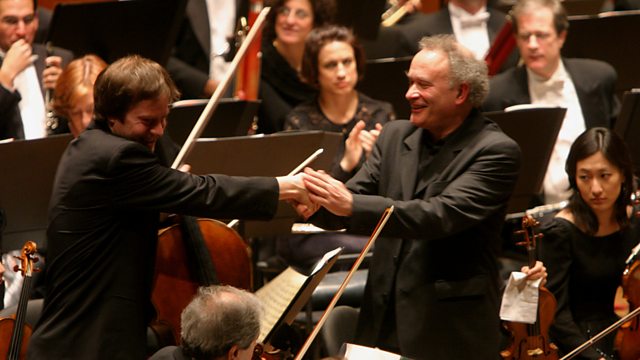 Donald Macleod journeys with Colin Matthews into the First World War.
Donald Macleod journeys with Colin Matthews into the First World War
Composer of the Week explores the life and music of contemporary composer Colin Matthews, through the lens of being inspired by composers and music of the past. As part of BBC Radio 3's New Year, New Music season, Colin Matthews joins Donald Macleod in studio to discuss the influences of past music upon his own works. Although he doesn't see himself as part of any musical school or tradition, he does acknowledge that for him the most important period in musical history is the first two decades of the twentieth century, and that the likes of Schoenberg, Berg, Debussy, Stravinsky, Mahler and Britten have all had an impact upon his own music.
The music composed between 1900 and the outbreak of World War One, has always been of interest to the composer Colin Matthews. He is fascinated with all the major composers from this period, and finds the music diverse and forward looking. One work from the period is The Planets by Gustav Holst, which Matthews was asked to add to. Although he was reluctant at the time to do this, he composed a movement called Pluto to accompany The Planets.
No Man's Land by Colin Matthews is a picture of the First World War. An era in history he has long been interested in. When composing this work he was keen to not be too emotional, but he includes within the score itself extracts of recorded music from the period. Traces Remain also has links to the past, or indeed traces of music from the past, including Woods, Rocks and Mountains by the English composer and lutenist Robert Johnson.
Claude Debussy Arr. Colin Matthews
Minstrels (Preludes Book 1 No 12)
Hallé
Mark Elder, conductor
Colin Matthews
No Man's Land
Ian Bostridge, tenor
Roderick Williams, baritone
Hallé
Nicholas Collon, conductor
Traces Remain
BBC Symphony Orchestra
Sakari Oramo, conductor
Producer Luke Whitlock.
More episodes
Next
You are at the last episode