Main content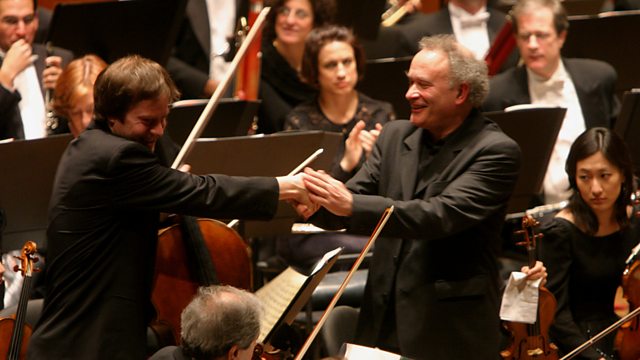 Colin Matthews and Debussy
Donald Macleod explores the influence of Debussy and Beethoven upon Colin Matthews.
Donald Macleod explores the influence of Debussy and Beethoven upon Colin Matthews
Composer of the Week explores the life and music of contemporary composer Colin Matthews, through the lens of being inspired by composers and music of the past. As part of BBC Radio 3's New Year, New Music season, Colin Matthews joins Donald Macleod in studio to discuss the influences of past music upon his own works. Although he doesn't see himself as part of any musical school or tradition, he does acknowledge that for him the most important period in musical history is the first two decades of the twentieth century, and that the likes of Schoenberg, Berg, Debussy, Stravinsky, Mahler and Britten have all had an impact upon his own music.
From a young age when Colin Matthews learned the piano, he had become familiar with the music of Debussy, in particular the preludes. Matthews had always heard them orchestrally, so when Sir Mark Elder approached him for music to perform with the Halle orchestra, Matthews turned to orchestrating Debussy's preludes. Over nearly a decade he orchestrated the complete set, and added his own Debussy influenced postlude, Monsieur Croche.
Beethoven has also long been an influence upon composer Colin Matthews, in particular the late works including piano sonatas and quartets. Matthews feels that these works demonstrate extraordinary developments in music, and it's not something he could ever aspire to emulate. Riccardo Chailly commissioned a work from Matthews to preface a performance of Beethoven's Symphony No 8. The result was his Grand Barcarolle, although Matthews feels this work owes more to the music of Mahler, than it does to Beethoven.
Crossing the Alps
Hallé Youth Choir
Paul Janes, organ
Richard Wilberforce, conductor
Broken Symmetry
London Sinfonietta
Oliver Knussen, conductor
Claude Debussy Arr. Colin Matthews
Ce qu'a vu le vent d'ouest (Preludes Book 1 No 7)
Hallé
Mark Elder, conductor
Colin Matthews
Postlude: Monsieur Croche
Hallé
Mark Elder, conductor
Grand Barcarolle
BBC Philharmonic
Juanjo Mena, conductor
Producer Luke Whitlock.