Main content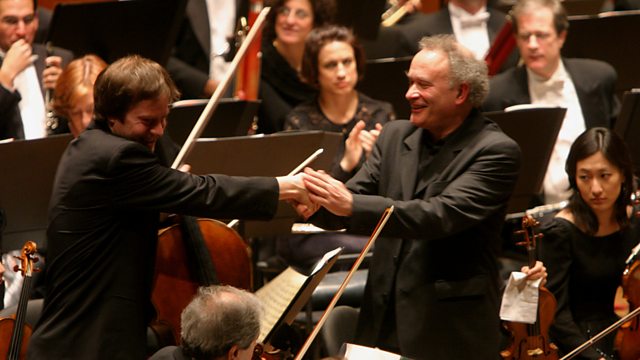 Colin Matthews collaborates with Britten
Donald Macleod surveys the influence of Mahler and Britten on Colin Matthews.
Donald Macleod surveys the influence of Mahler and Britten on Colin Matthews
Composer of the Week explores the life and music of contemporary composer Colin Matthews, through the lens of being inspired by composers and music of the past. As part of BBC Radio 3's New Year, New Music season, Colin Matthews joins Donald Macleod in studio to discuss the influences of past music upon his own works. Although he doesn't see himself as part of any musical school or tradition, he does acknowledge that for him the most important period in musical history is the first two decades of the twentieth century, and that the likes of Schoenberg, Berg, Debussy, Stravinsky, Mahler and Britten have all had an impact upon his own music.
In the early 1970s Colin Matthews had started working with Benjamin Britten, in particular helping on the vocal score for Death in Venice. After Britten had a heart operation, Matthews assisted further with the older composer's late works. Britten demonstrated what a professional composer was like, and this greatly influenced the younger collaborator. Cortege by Matthews shows possible influences of both Britten and Mahler, although the composer thinks that this is such a dark work, he still isn't sure where it came from.
The music of Mahler was an influence upon Colin Matthews from the 1960s, but in The Great Flight over two decades later, he turns to referencing music from Renaissance composer Hernando Franco in order to portray the story of the Spanish Conquistador Cabeza de Vaca. Whereas in the String Quartet No 2 from the same decade, it was the music of his former tutor from Nottingham University, Nicholas Maw, that Colin Matthews took inspiration.
Benjamin Britten Arr. Colin Matthews
A Charm of Lullabies, Op 41 (Cradle Song)
Sarah Connolly, mezzo-soprano
BBC Symphony Orchestra
Edward Gardner, conductor
Colin Matthews
Cortege
Royal Concertgebouw Orchestra
Riccardo Chailly, conductor
The Great Journey (Flight)
David Wilson-Johnson, baritone
The Nash Ensemble
Lionel Friend, conductor
String Quartet No 2
Brindisi Quartet.