Main content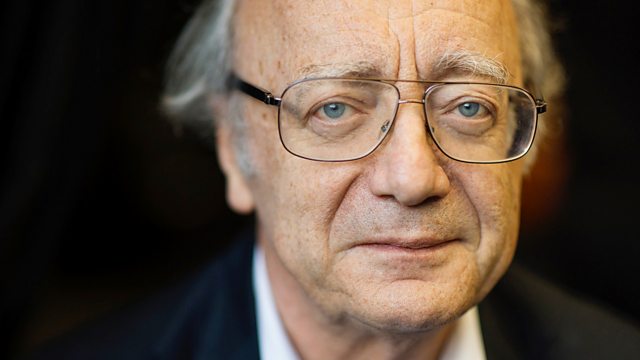 Alfred Brendel
Michael Berkeley's guest is pianist Alfred Brendel. With Carmen, Beethoven and German cabaret music.
Alfred Brendel is one of the great musicians of the twentieth and twenty-first centuries. He's renowned for his masterly interpretations of the works of Haydn, Mozart, Schubert, Brahms, Liszt and Beethoven; in fact he was the first performer to record the complete solo piano works of Beethoven.
Alfred Brendel gave his first public recital in Graz at the age of only 17, in 1948, and went on performing around the world for more than sixty years. Since his retirement in 2008 he has relished the chance to teach young musicians, and to spend more time going to exhibitions, reading and writing; he has published six volumes of essays and two collections of his own poetry.
In Private Passions he talks to Michael Berkeley about the composers and musicians he admires, and looks back at his early life. It wasn't a musical childhood; the family had no record player, but his mother used to sing cabaret songs. And later, as a teenager, his father managed a hotel and he discovered a stack of LPs, all operettas. The War made an unforgettable impression. Alfred Brendel reveals too what drew him to live in Britain: the musical culture here, the Third Programme, the Proms, and the flourishing choral tradition. He chooses one of Gesualdo's madrigals, which for a long time was thought too difficult to sing. We also hear Liszt, Schubert, Bach, Zelenka, Beethoven, and Bizet's Carmen. At the end of the programme, he talks honestly about his recent deafness, and how it has affected his love of music. He gets no pleasure from playing the piano, he says, but still loves the violin; and he dreams of music all the time, and plays it continually in his head.
Produced by Elizabeth Burke
A Loftus production for BBC Radio 3.
Six mind-expanding music podcasts to download in 2019
Archive Unlocked: Two Decades of Private Passions