Main content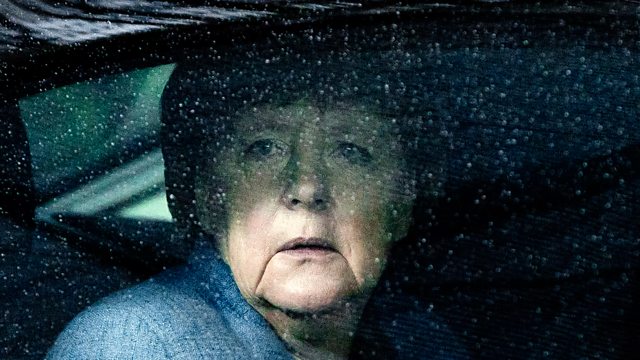 Germany Without Merkel
Documentary. How do young Germans see a future when Angela Merkel is no longer chancellor? Anne McElvoy of the Economist and German vlogger and millennial Tilo Jung find out.
How do young Germans, who've grown up in a reunified nation with Angela Merkel as Chancellor see the future? Anne McElvoy of The Economist, who was based in Berlin in the late eighties, teams up with Tilo Jung, a German video blogger, political journalist and millennial, to find out.
Born in the former East Germany, Tilo was a child when the Berlin Wall came down. He and Anne go back to his home town of Malchin to meet his family and friends.
They ask what next for Germany, potentially without Angela Merkel as Chancellor?
Producer: Caroline Bayley.
Last on
As angst over European security grows, why is Germany such a reluctant military power?

Has the Democratic party found a new direction after losing the election to Donald Trump?
Broadcasts