Main content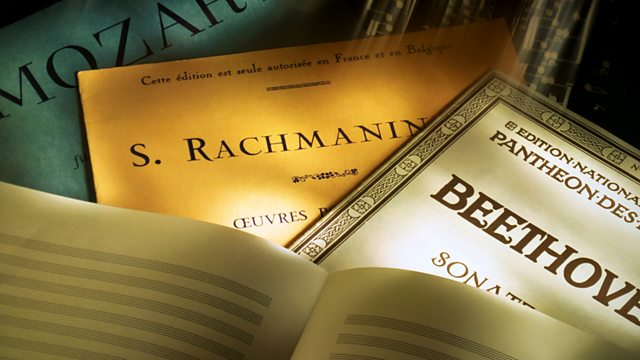 Puccini's Turandot
Frances Fyfield visits the Ricordi Archive in Milan to see the lavish manuscript of Puccini's final and unfinished opera Turandot.
Frances Fyfield continues her series celebrating the handwritten scores of great pieces of classical music with another visit to the Ricordi Archive in Milan. This time she and the South African soprano Golda Schultz are allowed the rare chance to explore the huge orchestral manuscript of Puccini's final and unfinished opera 'Turandot'. At this stage in his career Puccini was the star of the Ricordi music publishing establishment, as evidenced by the specially monogrammed manuscript paper and the sheer scale of orchestra with which he was encouraged to work. With the guidance of the archival scholar Gabriele Dotto, Frances, Golda and the musicologist Nigel Simeone explore the score's many operatic highlights including the death of the slave girl Liu and the famous tenor aria Nessun Dorma, beloved of opera and football fans alike. Ricordi have also preserved the sketch material for the final, unfinished Act, left behind at the time of Puccini's untimely death. We know how he intended the piece to end, and a version with the icy Princess Turandot melting in the face of the love of Prince Calaf is familiar to many opera goers. However, Gabriele Dotto believes that the sketches and the state of the Opera as he left it suggest Puccini might have had second thoughts.
Producer: Tom Alban.