Main content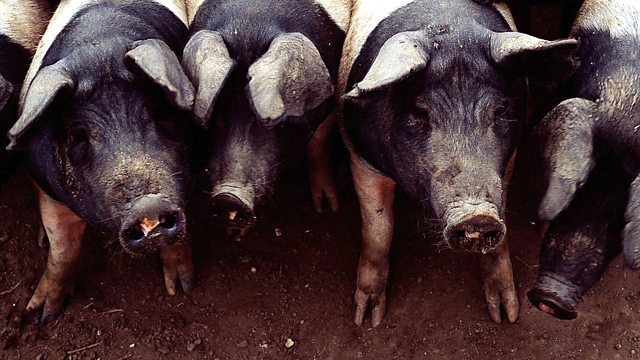 Oxford Real Farming Conference
All the news from this year's Oxford Real Farming Conference - from sustainable agriculture and animal welfare, to Brexit and future farming policy.
Farming Today reports from the opening day of the Oxford Real Farming Conference, in the centre of the city of spires.
The conference started nearly a decade ago as what organisers dubbed an "antidote" to the other event running here this week, the Oxford Farming Conference. Today, the ORFC has a strong focus on sustainable agriculture, the environment and innovation in farming.
Adam Horovitz was the poet-in-residence at last year's ORFC - and spent the conference getting inspiration from farming industry professionals, to help him write poems about British agriculture. We hear an excerpt from his poem 'Three Options', read by the poet at last year's ORFC closing event.
One of the big topics at the Oxford Real Farming Conference is sustainability. The Sustainable Food Trust has convened a working group consisting of farmers, land managers, government agencies, research institutions, assurance schemes and major food companies, to devise a way to measure on-farm sustainability. The hope is that this will become part of a future UK agricultural policy. Charlotte Smith finds out more from Patrick Holden, the Chief Executive of the Sustainable Food Trust.
Today, animal welfare science is able to identify not just what animals need, but also their emotions and preferences. Researchers say ensuring animals enjoy their environment can lead to better productivity. So what does this mean for farmers - and future welfare policy?
It's an issue that will be discussed this afternoon at the Oxford Real Farming Conference, in a session entitled 'What animals want: learning and delivering animal welfare science'. One of the speakers is Dr Siobhan Mullan: Senior Research Fellow in Animal Welfare and Behaviour at the University of Bristol Veterinary School. Lucy Taylor met her at the university farm.
All this week, Farming Today is looking at how farmers are embracing change across the UK. In Wales, a government scheme called the Agri Lab is promoting the use of digital technologies in farming to help lower costs and raise yields. Mariclare Carey-Jones went to meet Geraint Hughes, who runs Agri Lab, to find out how new technology is changing the face of farming.
Back at the ORFC, Brexit is at the heart of many discussions this year - in fact, the event has an entire room dedicated to Brexit conversations. One of the panel sessions this afternoon addresses post-Brexit visions regarding agricultural policy and rural development. Charlotte speaks to two of the speakers: Christopher Price is from the Country Landowners Association and Jyoti Fernandes is from the Landworkers' Alliance.
Eight things we've learned from 80 years of Farming Today