Main content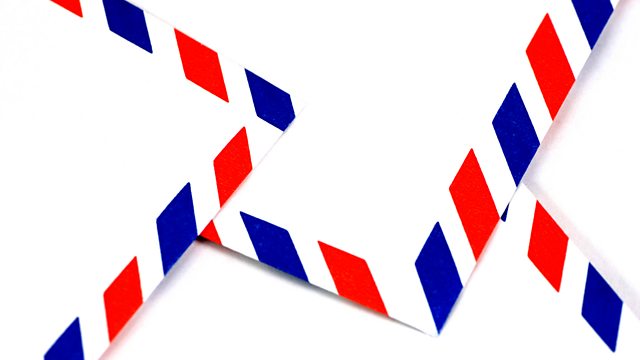 Louiza and Angeliki
Louiza Patikas, better known to Radio 4 listeners as Helen Archer, shares a love of Greek life and culture with her pen pal, fellow actor Angeliki Papoulia.
In the last episode of a new series celebrating the art of letter writing, Louiza Patikas, better known to Radio 4 listeners as Helen from The Archers, discusses stage-craft and Greek life and culture with fellow actress, Angeliki Papoulia.
Louiza is half-Greek and has spent many happy holidays visiting family and soaking up the culture. She has long admired the work of Greek actor and theatre director, Angeliki Papoulia, star of award-winning films Dogtooth, Alps and The Lobster. The two discover a shared love of village life, and a common history in the story of their parents' roles in the political upheavals of 1960s and 70s Greece.
For this series, five favourite Radio 4 voices were asked to chose a pen-pal from anywhere in the world. The task was to write six letters in long-hand and send them through the post. What they wrote about was entirely up to them - but they had to finish before the end of 2017.
In our globally connected world, how much do we really understand the lives of people born thousands of miles away? By trying to understand the individual, we may gain a better understanding of the bigger picture. And as each presenter learns more about their new friend, they also offer a small window into their own world.
Producer: Deborah Dudgeon
Executive Producer: David Prest
A Whistledown production for BBC Radio 4.
Last on
Broadcast