Main content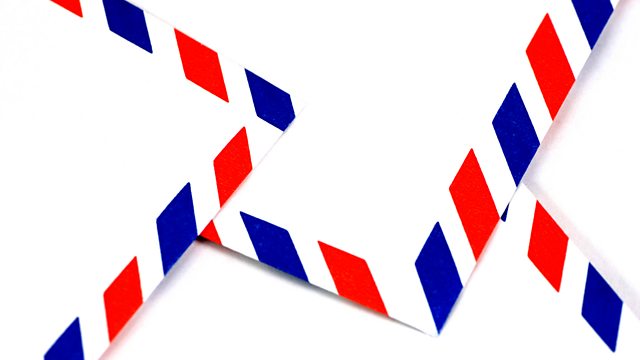 Jim and Jenny
Scientist Jim Al-Khalili's new pen pal lives off-grid on a remote Canadian island. They start a fascinating correspondence on zombies, music festivals and the meaning of life.
Scientist Jim Al-Khalili describes himself as a committed rationalist. He's never had a pen-pal before and chose to explore the life of someone living off-grid on a remote Canadian island, a life very far from his own.
Jenny Vester has lived on Lasqueti Island, off the East Coast of Vancouver, for 25 years and describes herself as a lover of variety and ideas - "One that loves to dance, write, tell stories, dream, walk in the forest and take inspiration from nature".
For this series, five favourite Radio 4 voices were asked to chose a pen-pal from anywhere in the world. The task was to write six letters in long-hand, and send them through the post. What they wrote about was entirely up to them - but they had to finish before the end of 2017.
Jim and Jenny enter into a wide-ranging discussion on the connection between mind and body, zombies and the meaning of life. Their daily lives are poles apart. Will the same be true of their beliefs?
In our globally connected world, how much do we really understand the lives of people born thousands of miles away? By trying to understand the individual, we may gain a better understanding of the bigger picture. And as each presenter learns more about their new friend, they also offer a small window into their own world.
Producer: Deborah Dudgeon
Executive Producer: David Prest
A Whistledown production for BBC Radio 4.
Last on
Broadcast