Main content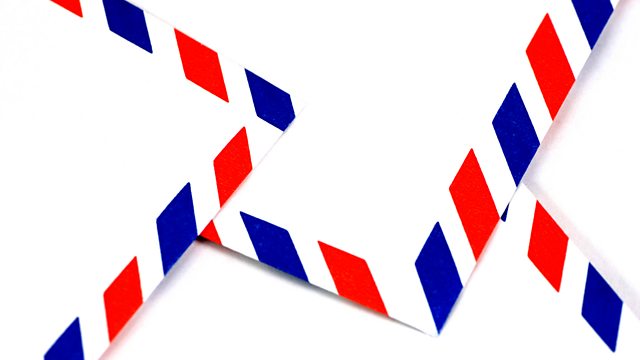 Lyse and Masood
Lyse Doucet's pen pal is Afghan fighter, poet and diplomat Masood Khalili, who she first met in the 1980s. In a poignant series of letters, they discuss war, poetry and cancer.
Lyse Doucet is the BBC's Chief International Correspondent. She first met her pen-pal, Masood Khalili, in the 1980s when she was a young correspondent covering the early years of war in Afghanistan. He is a poet, a former fighter who survived two suicide attacks, and now a diplomat. They revisit their friendship through a series of poignant letters, discussing war, poetry and cancer.
For this series, five favourite Radio 4 voices were asked to chose a pen-pal from anywhere in the world. The task was to write six letters in long-hand and send them through the post. What they wrote about was entirely up to them - but they had to finish before the end of 2017.
In our globally connected world, how much do we really understand the lives of people born thousands of miles away? By trying to understand the individual, we may gain a better understanding of the bigger picture. And as each presenter learns more about their new friend, they also offer a small window into their own world.
Producer: Deborah Dudgeon
Executive Producer: David Prest
A Whistledown production for BBC Radio 4.
Last on

Broadcast