Main content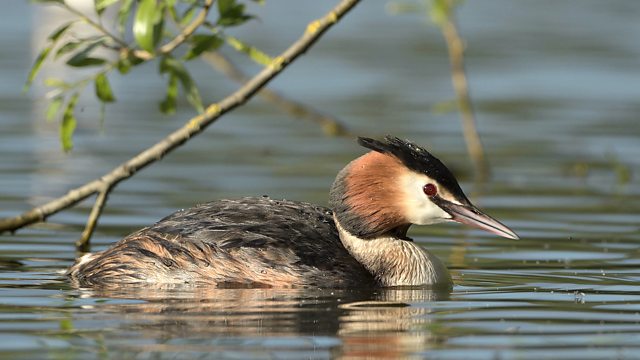 Alison Steadman - The Twelve Tweets of Christmas 9 of 12
Alison Steadman provides a seasonal offering from Tweet of the Day for the Christmas period.
During this season of goodwill our thoughts turn to crackling fires, being with the family and for many a song or a carol to bring merriment to the colder days. Tweet of the Day has been entertaining early morning listeners to the Radio 4 schedule every day since 2013, but this Christmas we will delight in an avian offering of the well known song the Twelve Days of Christmas.
As actress Alison Steadman recounts, there are many birds who could be thought of as the best dancers, but for me I'm sure the nine ladies dancing (and gentlemen) in the song would relish a chance to relax for a while and watch the dancing display of the great crested grebe. A sure sign that winter is nearly over.
Producer : Andrew Dawes
Photograph: Tim Donovan.
Podcast
Discover birds through their songs and calls. 265 programmes of 90 seconds, over a year