Main content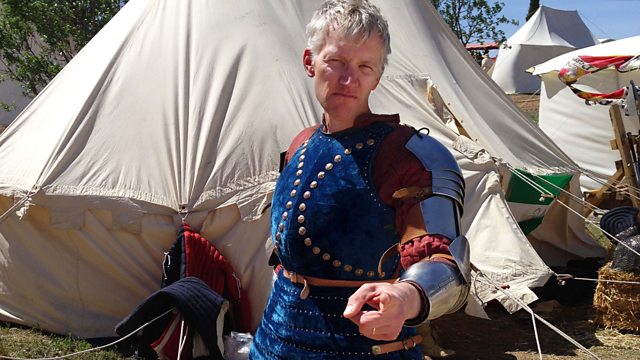 Who was Saint Stephen?
Helen Castor and Tom Holland return with a new series of Radio 4's popular history programme. This week, they explore forgotten and unexplained festive leftovers from our past.
Helen Castor is in the chair for a festive edition of the popular history magazine programme. She's joined by Professor Miri Rubin from Queen Mary, University of London and Tony Collins the Professor of Sport at De Montfort University in Leicester.
On this feast of Stephen, Tom visits Norwich to find out more about the character who met a violent death and became the first christian martyr. He talks to the choristers who will be singing Good King Wenceslas in the city's grand Norman cathedral over Christmas and the Bishop of Norwich the Rt Reverend Graham James.
Dr Hugh Doherty from the University of East Anglia takes the story of martyrdom on to the 12th century. In Norwich, a city which had no saint, a twelve year old boy called William was found dead just before the feast of Passover. Some pointed the finger of blame for this death at the city's growing Jewish community, accusing them of a ritual murder. Was William a martyr as some in Norwich tried to make him, or was this nothing more than a nasty anti-semitic medieval marketing campaign.
Boxing Day is a time for games and a feast of sport. A football match will be on many people's festive agenda. Journalist Paul Brown has traced festive football back to its Victorian and Edwardian roots and discovered that Everton FC once played no fewer than three games on Christmas Day and Boxing Day!
Finally, a new game - Top Town History. Two Making History listeners go head to head to prove that where they live is best for history. Today, Fort William meets Reading in a battle for the past.
Producer: Nick Patrick
A Pier production for BBC Radio 4.
Last on
Broadcast