Main content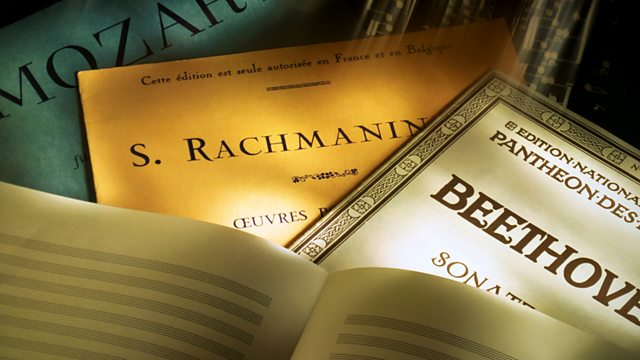 Mendelssohn's Elijah
Sir Thomas Allen joins Frances Fyfield to explore the handwritten piano score of Felix Mendelssohn's Elijah, the Oratorio commissioned for, and first performed in Birmingham.
Frances Fyfield begins a new series of her celebrations of the handwritten manuscripts of famous pieces of classical music with a piece that was first heard in Birmingham. Mendelssohn's Oratorio 'Elijah' was commissioned by the Birmingham Music Festival for a first performance in 1846. The manuscript used at that first midday concert by the organist H J Gauntlet is held by the Library of Birmingham. It's the work of a German Copyist but contains amendments by the composer and organist and examples of material later removed or replaced by Mendelssohn in time for repeat performances the following year. Frances looks at the score with Simon Halsey, the current chorus master of the City of Birmingham Symphony Orchestra Choir. But the two of them are then joined by one of Britain's greatest singers, the Bass/Baritone Sir Thomas Allen, at the Bodleian Library in Oxford. It's there that Mendelssohn's revised vocal score, one which he began working on within weeks of the first performance, is housed.
The reworking of choruses and solos, including the famous trio 'Lift thine Eyes', the beautiful hand and the evidence of partnership between Mendelssohn and his English translator William Bartholomew are in evidence throughout the manuscript. Sir Thomas, who sang the role of Elijah many times during his career, has a special fondness for the piece which resonates with the non-conformist background of his Grand-parents and the days of massed regional Choral Societies for whom this was a favourite from its first rapturous reception at Birmingham Town Hall, during which several of the movements were encored. And yet, today it appears to have fallen out of favour, a situation that Sir Thomas and Simon Halsey are keen to reverse.
Producer: Tom Alban.