Main content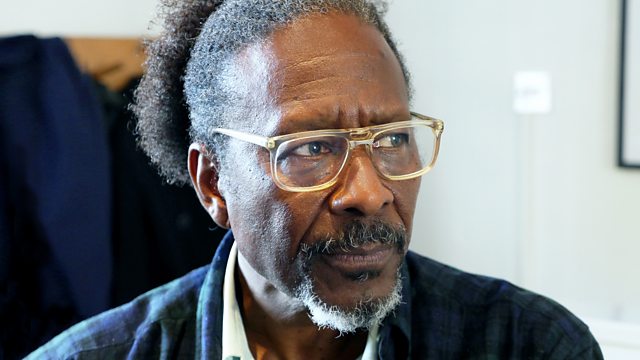 The Wire's Clarke Peters uncovers the stories of black musicians in Europe, from the birth of recorded sound to the height of the jazz age.
The Wire's Clarke Peters draws on a rare collection of archive recordings to explore a forgotten musical history.
Received wisdom has it that black popular music arrived in Europe with the Empire Windrush in 1948, but Clarke brings us black sounds recorded in Europe from as far back as 1900.
Focusing on early commercial discs made in the recording studios of London, Paris and Berlin, we hear from dozens of different performers, including African American travelling entertainers, traditional African musicians, black British classical composers and more.
Episode 2 - 1910-1920
Clarke explores the music of black Europe at the time of the First World War. The sounds of what would become jazz start to emerge, including African American banjo bands who entertained London high society, and the military music of Harlem bandleader James Reese Europe which enthralled France. The programme also includes music by captured African Prisoners of War, recorded in camps across Germany.
Much of the music in this series is drawn from Black Europe, a vast boxset issued by Bear Family Records and documenting the sounds of the era.
With readings by Paterson Joseph.
Produced by Tom Woolfenden
A Loftus Media production for BBC Radio 4.
Last on
Music Played
Louis Mitchell

Une Femme Qui Passe

Die Phonographische Kommission

Bornu-Lieder

James Reese Europe's Society Orchestra

Memphis Blues

Ciro's Club Coon Orchestra

The Chinese Blues

Down Home Boys

Down Home Rag

The Versatile Four

Down Home Rag

Ciro's Club Coon Orchestra

The St. Louis Blues

The Versatile Four

13 Circus Day In Dixie-36

Die Phonographische Kommission

Abschiedslied (PK 1541)

Die Phonographische Kommission

3 Lieder PK 1111

Die Phonographische Kommission

3 Lieder In Suaheli-Sprache

Die Phonographische Kommission

3 Bornu-Lieder

Die Phonographische Kommission

Ruderlied

ALBERT KUJABO

Pfeifen, Trommellied, Erzählung und Zahlen

SAVOY QUARTET

Over There!

James Reese Europe's Society Orchestra

Memphis Blues

James Reese Europe's Society Orchestra

How Ya Gonna Keep 'Em Down On The Farm (vocal by Noble Sissle)

Clarence Williams' Blue Five

Wild Cat Blues

Marion Harris

I Ain't Got Nobody

Fisk Jubilee Singers

Swing Low Sweet Chariot

Original Dixieland Jazz Band

TIGER RAG

James Reese Europe's Society Orchestra

St. Louis Blues

Louis Mitchell

Japanese Lanterns Blues
Broadcasts