Main content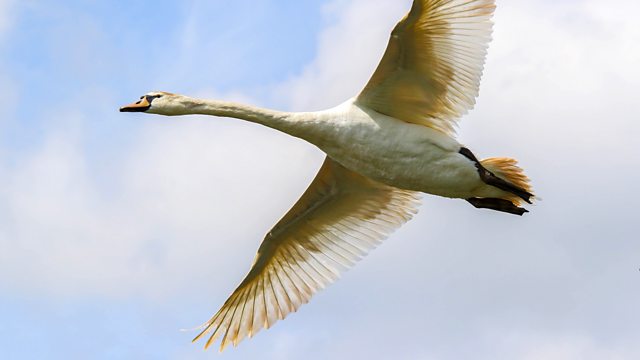 Alison Steadman - The Twelve Tweets of Christmas 7 of 12
Alison Steadman provides a seasonal offering from Tweet of the Day for the Christmas period.
During this season of goodwill our thoughts turn to crackling fires, being with the family and for many a song or a carol to bring merriment to the colder days. Tweet of the Day has been entertaining early morning listeners to the Radio 4 schedule every day since 2013, but this Christmas we will delight in an avian offering of the well known song the Twelve Days of Christmas.
The big day has arrived and with it seven swans a swimming. Though wrapping these may have been an issue. As actress Alison Steadman discusses deeply embedded in the British culture the mute swan, which for many is the perfect bird for the seventh day in the song. Although in winter two other contenders arrive on our shores, the Bewick swan from Siberia and the slightly more vocal Whooper swan from Iceland.
Producer : Andrew Dawes
Photograph: Kevin Neal.
Podcast
Discover birds through their songs and calls. 265 programmes of 90 seconds, over a year