Main content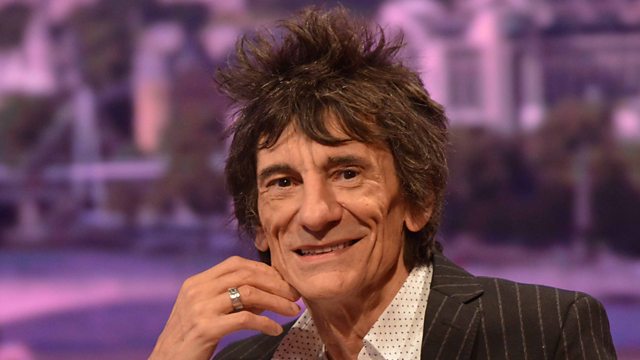 Paint It Black with Ronnie Wood and Anneka Rice
... and Anneka Rice. Rock 'n' roll legend Ronnie Wood invites Anneka Rice into his home and art studio, for an exclusive glimpse into his world and his other passion besides music.
Rolling Stones guitarist Ronnie Wood gives us an exclusive insight into his home life and other passion, besides music...his art. Anneka Rice chats to Ronnie about his love of painting and how he is inspired. Plus he chooses some of his favourite music.
Anneka gets a guided tour of his home and art studio - and discovers how important his painting is to him. She also gets to meet his family and see the side to Ronnie Wood that is very rarely showcased.
His music choices include artists that his brothers introduced him too, such as Chuck Berry, Howlin' Wolf and Fats Domino, as well as some of his favourite jazz artists, another one of his passions.