Main content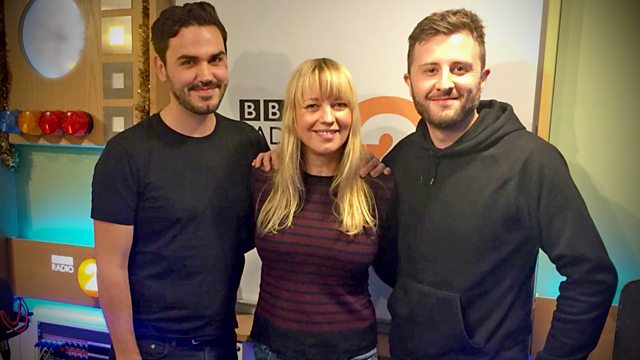 Sara Cox sits in
With special guests Bosh! introducing Veganuary and lots of great music.
Last on
Music Played
Nina Simone

Ain't Got No, I Got Life

Lindsey Buckingham

&

Christine McVie

Lay Down For Free

Alexander O'Neal

Criticize

Hits Album 7 (Various Artists).
Hits.
9.

Stevie Wonder

I Wish

Songs In The Key Of Life (Vol.1).
Motown.

Leading Ladies

I'm Every Woman

Songs From The Stage.
EastWest.

Lulu

Independence

Now 24 (Various Artists).
Now.

Naughty Boy

&

Joe Jonas

One Chance To Dance

(CD Single).
Virgin Records.

Destiny's Child

Say My Name

R&B Love Songs (Various Artists).
Columbia.

The Doobie Brothers

What A Fool Believes

The All Time Greatest Movie Songs.
Columbia/Sony Tv.

Craig David

7 Days

Now 47 (Various Artists).
Now.

a‐ha

Take On Me

Fantastic 80's Disc 1 (Various Artis.
Columbia.
1.

Rozalla

Everybody's Free (To Feel Good)

Rozalla - Everybody's Free.
Epic.

P!nk

Where We Go

Beautiful Trauma.
Columbia.

Buzzcocks

Ever Fallen in Love (With Someone You Shouldn't've)

Greatest Hits Of The 70's (Various).
Disky.

EMF

Unbelievable

Awesome 2 - Various Artists.
Chrysalis.

Sugababes

Push The Button

The Beatles

Penny Lane

The Beatles - 1.
Apple.
017.

Boy Meets Girl

Waiting For A Star To Fall

The All Time Greatest Movie Songs.
Columbia/Sony Tv.

Mental as Anything

Live It Up

Drive Time (Various Artists).
Dino.

Green Day

Basket Case

The All Time Greatest Rock Songs ....
Columbia.

Strawbs

Lay Down

Acoustic Moods (Various Artists).
Polygram TV.

Tom Chaplin

Under A Million Lights

Twelve Tales Of Christmas.
Island.

Stereophonics

What's All The Fuss About?

Scream Above The Sounds.
Parlophone.

Elton John

Healing Hands

Perfect Day (Various Artists).
Columbia.
Pause for Thought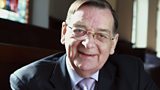 From Leslie Griffiths, Methodist Minister:       
When the turkey's done and gone and when the tree's finally carted away and the fun and frolics are over, one memory will stand out above all others for our family this Christmas. It centres on a book, a pop-up volume called quite simply "The Very First Christmas," which I bought well over four decades ago for our children. 
For about a dozen years, while they were all growing up, I read that book to them on Christmas Eve. The pop ups were marvellous- my favourite was a rotating disc that made the skies dazzle with a glory that would grace the imminent arrival of angels. As I turned the pages, my children cuddled around me, we gasped with delight again and again and it came to pass that Christmas was not Christmas unless we'd read that book.
But children grow up and things don't stay the same forever. We got rid of so many childhood bits and pieces; yet we couldn't bear to dispose of that little book. Many years later, we gave it to one of our sons soon after he and his wife had become parents. You can imagine our pleasure as we've heard him read that familiar story to his son over these last few years. The book's magic has lived on. But even that experience was topped this year. 
Thomas, our grandson, now almost eight years old, insisted that all of us, - parents, grandparents and he himself should read that worn and ancient book together. I'll never forget his bold voice and clear identification with the story. "Tenderly, Joseph fashioned a bed of straw for Mary," he declared," and there, amid the gentle animals, the Son of God was born. Mary wept tears of joy and love as she held her little boy close to her heart….and now, although hundreds of years have passed, we still celebrate the birthday of the Babe of Bethlehem. And the wonderful happiness of that first Christmas still lives in our hearts."
We grown-ups had no doubt read the old, old story warmly and wisely enough down the years. But hearing it from a child invested it with startling and electrifying new energy. Fantastic.
Broadcast