Main content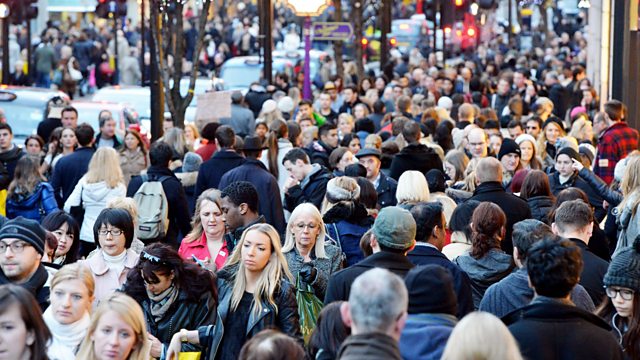 Boxing Day Sales
Has Black Friday dampened the excitement of the Boxing Day sales? We analyse how consumers have changed how they shop and how retailers are coping with our hunger for discounts.
New research suggests the UK has fallen out of love with the Boxing Day Sales. A survey commissioned by You and Yours suggests the traditional post-Christmas spending spree is being eroded by the Black Friday sales in November.
The last three months of the year are what's known as the golden quarter in retail - where shops hope to make most of their profits. But, Black Friday has been a massive shake up for retailers over the Christmas shopping period. Forcing some retailers to discount throughout December, and take part in discounts when they don't want to. We speak to the Managing Director of Waterstones, James Daunt, about why he likes the theatrics of Black Friday, as well as Jenny Parker from online retailer Country Attire about how Black Friday has changed how people shop on her website over the Christmas period.
We analyse how constant discounting degrades a consumer's opinion of a brand. We visit River Island's flagship store in Westfield shopping centre in London, to see how they're using new technology to avoid having too many sales.
The NEXT sale was once a staple for many Boxing Day bargain hunters, with people queuing outside stores overnight. George Davis, the founder of NEXT, tells us how he created the excitement around the sale and his approach to discounts.
We also hear advice from fashion and lifestyle influencer Hayleigh McCullough on how to get the best deals on Boxing Day.
Presenter: Samantha Fenwick
Producer: Lydia Thomas.
Last on