Main content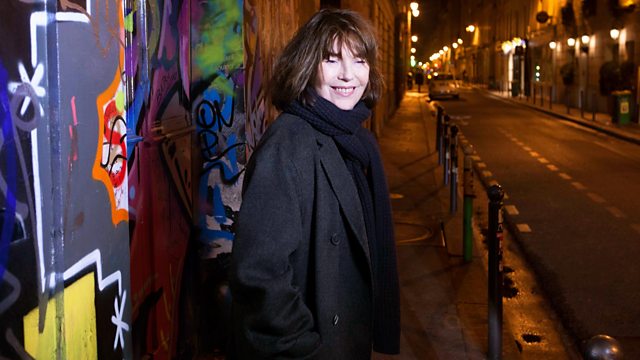 Jane Birkin
Michael Berkeley's guest is the actor and singer Jane Birkin. Music choices include Stravinsky, Mahler, Allegri's Miserere, and Leonard Bernstein.
Jane Birkin came to fame in the swinging 60s, thanks to her wild beauty and daring appearances in avant-garde films such as Blow-up, and thanks also to her tempestuous relationship with Serge Gainsbourg. In 1969 their song "Je t'aime" was banned by the BBC and the rest is history; it became the biggest-selling foreign language record ever. Since then, Jane Birkin has appeared in more than fifty films, been awarded the OBE for services to Anglo-French relations and released thirteen albums.
In Private Passions, she remembers Paris in the 1960s, and above all, her beloved Serge Gainsbourg; she describes the night they met in vivid cinematic detail. She talks too about her marriage to the film composer John Barry and chooses music he wrote for the funeral of her daughter. She talks perceptively about getting older, and the strange freedom age brings.
Music choices include Stravinsky's The Rite of Spring; Allegri's Miserere; John Barry's music for The Lion in Winter; Mahler's 10th Symphony, and Bernstein's West Side Story.
Produced by Elizabeth Burke
A Loftus production for BBC Radio 3.