Main content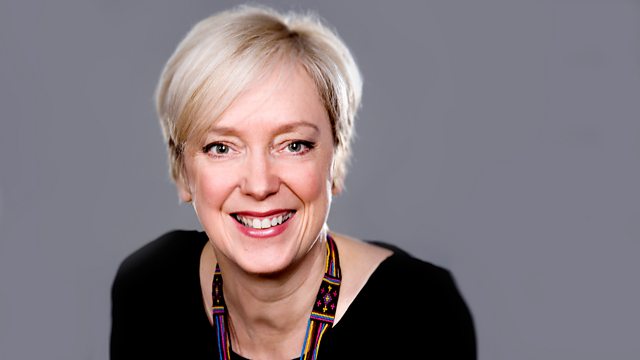 Steven Milne of The Little Kicks performs live music; festive films, books and art; Daniel Miller on MUTE records
Anne Ellis tells Janice about one of her favourite Christmas paintings, and Nicola Meighan is in conversation with Daniel Miller of Mute records.
Steven Milne of The Little Kicks performs a live music session including a festive cover version.
Janice talks to Jane Graham and Graeme Virtue about films to watch over the Christmas holidays.
Janet Smyth, the Children & Education Programme Director at the Edinburgh International Book Festival, recommends books for children and young people this Christmas.
Nicola Meighan is in conversation with Daniel Miller of MUTE records.
Anne Ellis talks about Virgin and Child with the Child Baptist and Two Angels by Rafaellino Del Garbo.
We go behind the scenes of Perth Theatre to hear about their Christmas show.
JANET SMYTH, Children & Education Programme Director at Edinburgh International Book Festival, Festive Book Recommendations.
Picture books (ages 1-4)
Oi Cat by Kes Gray and Jim Field (And the previous in the series Oi Dog and Oi Frog)
The Bear and the Piano by David Litchfield
Early Readers (ages 5-8)
Mr Penguin and the Lost Treasure by Alex T Smith
The (big, fat, totally bonkers) Diary of Pig by Emer Stamp
Fluent Readers (ages 9-12)
The Phoenix Comic – this is a bit of a cheat but it is now the UK's only published weekly comic. It has stories by lots of writers and illustrators from Chris Riddell to Neil Cameron and Adam Murphy. So, a great intro to reading and also a whole range of writers
https://thephoenixcomic.co.uk/?gclid=EAIaIQobChMI44PAg_WV2AIV65XtCh1ndwZwEAAYASAAEgJMWfD_BwE
The Jamie Drake Equation by Christopher Edge
Raymie Nightingale by Kate DiCamillo
Teen & Young Adult (12+)
Grave Matters by Juno Dawson & illustrated by Alex T Smith (this is great as it is a modern reworking of Frankenstein by Mary Shelley)
Long Way Down by Jason Reynolds & illustrated by Chris Priestley (this is a novel written as free verse)
A Skinful of Shadows by Frances Hardinge
Final recommendation:
Scots language translation of The Tiger Who Came to Tea by Judith Kerr. It's The Teeger that Cam for his Tea translated into Scots by Susan Rennie and it's brilliant!