Main content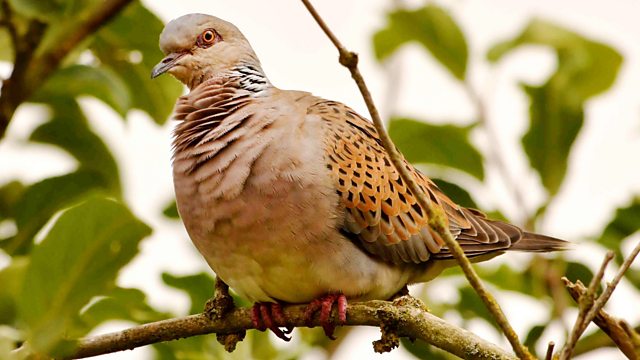 Alison Steadman - The Twelve Tweets of Christmas 2 of 12
Alison Steadman provides a seasonal offering from Tweet of the Day for the Christmas period.
During this season of goodwill our thoughts turn to crackling fires, being with the family and, for many, a song or a carol to bring merriment to the colder days. Tweet of the Day has been entertaining early morning listeners to the Radio 4 schedule every day since 2013, but this Christmas we will delight in an avian offering of the well known song the Twelve Days of Christmas.
As actress Alison Steadman discusses at the time of the song's creation, across England the soft call of the turtle dove would have sent amorous sounds to many a loved one, though not at Christmas of course. These days however the soft dove call that a true love would most likely hear is that of the collared dove.
Producer: Andrew Dawes
Photograph: Mediocreimage.
Podcast
Discover birds through their songs and calls. 265 programmes of 90 seconds, over a year