Main content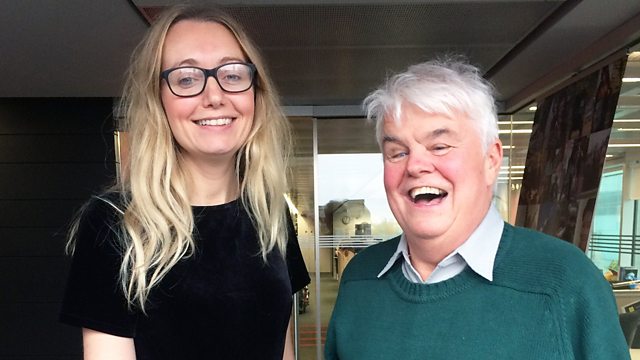 17/12/2017
Peter White, who has been blind since birth, interviews people in the public eye who have triumphed over disability and can talk frankly about how they have dealt with challenges.
Peter White meets CBeebies Presenter Cerrie Burnell, who became the victim of a disturbing online campaign after parents complained that she was scarring toddlers by not wearing a prosthetic arm. She didn't let this short-sightedness get to her, however, and has gone from strength to strength in her commitment to tackle discrimination.
In No Triumph No Tragedy she tells Peter White, who has been blind since birth, that she is glad her disability allows her to see the damage that such narrow mindedness can have. She recently left CBeebies in order to concentrate on her writing career and has published several books for children that focus on acceptance and celebrating the differences between us.
When she first took the job at CBeebies she was already facing the challenge of being a solo parent to daughter Amelie, who is now nine. The controversy that erupted as a small number of parents called on her to cover up her missing right arm seemed to coame out of the blue. Messages started appearing on the CBeebies board and before long she was speaking to journalists across the world.
Cerrie is forgiving about those who were hostile to her, believing that any adverse reaction was due to ignorance: "I don't mean that in a rude way - I just think they hadn't been exposed to it. I think having someone who is speaking directly to your child is a lot more intimate and more personal than just seeing a character in a wheelchair.
"I think having a children's TV presenter, for the adult, is more challenging. We live in an age where everyone thinks their opinion matters: that's the dark side of Twitter really, that everyone can say anything."
She tells Peter White that she hopes to use her writing career to tackle different forms of discrimination and she is also keen to continue with her acting career. She is nothing if not determined and says she is reluctant to ask for help, preferring to be seen as someone who can cope with whatever life throws at her. This was apparent even as a youngster, when doctors and her parents tried to persuade her to wear a prosthetic arm:
"There I was, as a seven year old, and they were saying that I would have more friends if I had the prosthetic. I laughed at them - my friends accepted me as I was. I wasn't aware of it ever being a problem and was picked on more for having braces!" A bigger problem at school was her dyslexia, with a diagnosis not coming until she was eight - when she still couldn't read and write. But even that has its compensations: her memory, sense of a story and vivid imagination, to name but three.