Main content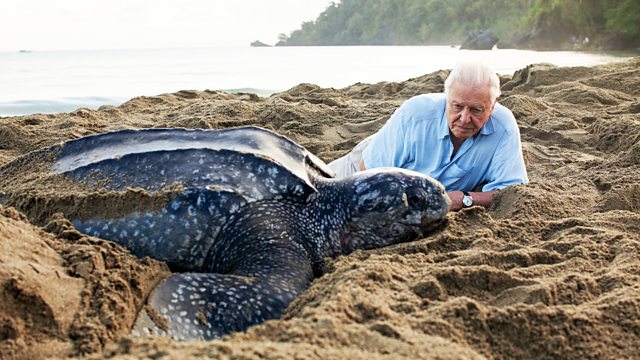 David Attenborough explores the issues behind the series' most spectacular stories and examines the future of the planet.
While making Blue Planet II, we have explored parts of the ocean that nobody has been to before, encountered extraordinary animals and discovered new insights into how life thrives beneath the waves. But we have also witnessed the profound effects of human activity. The oceans are changing faster and in more ways than at any point in human history and now, for the first time, we understand why.
In this final episode, we uncover the impact that our modern lives are having on our best-loved characters from across the series, including devoted albatross parents unwittingly feeding their chicks discarded plastic and mother dolphins potentially exposing their newborn calves to pollutants through their contaminated milk. Scientists have even discovered that increasing noise levels may stop baby clownfish finding their way home.
Many creatures are struggling to survive in today's oceans, and some changes in the ocean will require a global effort. While filming the stunning corals on the Great Barrier Reef's remote Lizard Island, the film crew witnessed a catastrophe. Warmer than normal seas caused the biggest coral bleaching event in human history, killing about 90 per cent of the branching corals at Lizard Island.
But the warming ocean could have an even more devastating effect. We travel to Antarctica on a unique expedition to discover how melting polar ice sheets could one day impact the lives of hundreds of millions of people around the world.
Yet, despite these devastating impacts, there is hope. Every year, billions of herring overwinter in the icy seas off Norway, but just 50 years ago they were almost wiped out by overfishing. Today, thanks to careful regulation, they have returned, creating one of the greatest spectacles in the ocean. Hundreds of giant humpback whales and one of the greatest gatherings of orcas on the planet feast on the herring - an extraordinary story of recovery.
Around the world, individuals are also making a huge difference to the future of the ocean. In the Galapagos, one scientist has devoted much of his life to saving the largest fish in the sea - the whale shark. He is using the latest technology to unlock one of the ocean's biggest mysteries - where these elusive giants may give birth.
In the Caribbean, a community is reversing the fortune of giant leatherback turtles. Their numbers have dropped dramatically, by up to 90 per cent in some parts of the world, but here, volunteers are risking their lives to get turtle poachers to put down their weapons and instead protect the beach where these magnificent creatures nest. Through these valiant efforts, theirs is now one of the densest leatherback nesting beaches in the world.
More episodes
Next
You are at the last episode
Clips

Credits
| Role | Contributor |
| --- | --- |
| Narrator | David Attenborough |
| Executive Producer | James Honeyborne |
| Series Producer | Mark Brownlow |
| Producer | Orla Doherty |
| Producer | Will Ridgeon |