Main content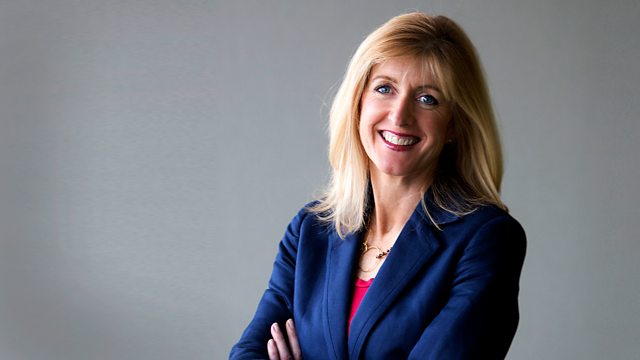 Louise White stands in. How harmful are gender stereotypes? Ask the Dr and Longjohns.
Louise White stands in. How harmful are gender stereotypes? Ask the Doctor, do we listen enough, and will 2018 be the year you switch utility providers? Text 80295.
On the Phone-In:
In July the Advertising Standards Authority said that they would ban some cases of gender stereotyping adverts, across the UK, next year. Today, they've announced that there will be a public consultation on the rule that they plan to put in place. The ASA say this will cover gender stereotyping that is deemed harmful. Adverts depicting woman cleaning and men doing DIY tasks will still make it on to our screens.
How harmful are gender stereotypes?
Also on the show....
JOANNE ADAM
We speak to the Scottish Gran who beat the odds to make it home for Christmas after an incredible six-organ transplant.
BUSY NIGHT?
When you book a taxi through Uber, you'll now be able to find out about their interests and hobbies. Uber says it's perfect for when you want to ask more than "Busy night?" Do we need to up our game when it comes to conversing with taxi drivers? We find out.
ASK THE DOCTOR
Dr Nick Dunn is in studio for this week's Ask the Doctor - he'll be answering all your medical queries. You can call Dr Nick now on 08 08 5 92 95 00 or text 80295.
THE ART OF LISTENING
According to research, you're only going to retain 25% of what you hear today.
We're going to get a lesson in listening from Julian Treasure, who is chairman of the sound agency and author of How to be Heard. Broadcaster Tonya Macari says she doesn't listen in conversation... she waits to talk.
NOT CELEBRATING CHRISTMAS
What's it like to be one of the 9% who DON'T celebrate Christmas at this time of year?
Angela Epstein is a journalist and columnist, Martin Hannan is a writer with The National and Ros Taylor is a psychologist.
BRAND LOYALTY
According to new research from Which, you could be losing out by as much as £725 a year by staying loyal to broadband, insurance and energy companies. But is it loyalty or laziness?
Could 2018 be the year that you switch?
ODDS OF A WHITE CHRISTMAS
So, will it be a white Christmas? Professor Liz Bentley, Chief Executive of the Royal Meteorology Society, has the answer.
LONGJOHNS
'Longjohns might be pants, but they are a comfort to me' - we speak to Brian Beacom on why he's embracing the longjohns.
Last on
Broadcast

BBC Radio Scotland News and Current Affairs Programmes