Main content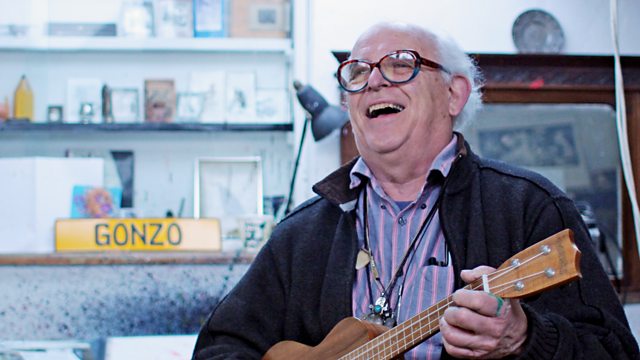 Josie Long presents stories of how collections and accidental archives define us from love letters to old recipes. From 2017.
Josie Long explores the way our collections and accidental archives define us. Diving into a head full of palindromes, love letters, artistic accidents and family recipes.
Featuring the writer Nikesh Shukla, the illustrator Ralph Steadman, love letter writer extraordinaire Janet Gallin, and Martin Clear, the winner of the World Palindrome Championship.
Janet Gallin
Interview by Lina Misitzis
Originally broadcast in The Heart episode Love Letters produced by Kaitlin Prest
http://www.theheartradio.org/audio-smut/loveletters
Ralph Steadman: Better than Being in a Tent
Featuring Ralph Steadman
Produced by Leo Hornak
Yoko Is Not a Palindrome
Featuring Martin Clear
Produced by Miyuki Jokiranta
Family Recipe
Featuring Nikesh Shukla
Series Producer: Eleanor McDowall
A Falling Tree production for BBC Radio 4 first broadcast in December 2017.
Last on
Broadcasts