Main content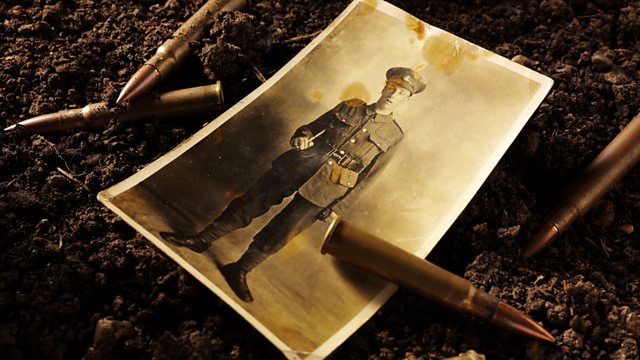 Third Ypres - Conditions
Based on location in Ypres, Dan Snow draws on the sound archives of the BBC and Imperial War Museums to hear veterans' recollections of the battlefield there a century before him.
The return of the major series tracking the development of the First World War through the sound archives of the Imperial War Museums and the BBC.
The name Ypres has become shorthand for the most hellish conditions imaginable. In this week's programmes, looking at the events of autumn 1917 through interviews with those who experienced it, we come to the war's darkest days.
As they inched their way towards Passchendaele from July to November 1917, men witnessed scenes that would stay vividly with them for the rest of their lives. As Norman Macmillan, officer of the Royal Flying Corps, surveying the Battle of Passchendaele from the sky, said of it: 'Never at any time had I passed through such an extraordinary experience... Real damnation on the ground. And as we came out of it I felt that we had escaped from one of the most evil things I had ever seen at any time during that war'.
Dan Snow, based on location in Ypres and listening to the accounts of those who survived the place a century ago, attempts to grasp the unimaginable horror and dangerously low morale that marked this period of the war on the Western Front.
The first programme surveys the terrible conditions of the battlefield around Ypres in the autumn of 1917 - among the worst experienced by any army at any time in history. In the second programme Dan maps the painfully slow progress of the British towards Passchendaele between July and November in a series of battles, and how the men were afforded little or no shelter as they inched forward. In programme 3 we hear one man's account of the Battle of Passchendaele. In an extraordinarily honest interview with the BBC recorded almost 50 years later, John Palmer, suffering complete exhaustion after three years on the Western Front, describes the almost suicidal despair that took hold of him one night towards the end of his time on Flanders fields. The relative excitement and rapid gains of the early stages of the Battle of Cambrai are described from the point of view of members of the Tank Corps in programme 4, and in the final programme we hear the remarkable story of William Towers, who was seriously injured at Passchendaele. His life threatened as much by the primitive medical practices of 1917 as by the shrapnel that hit him, Towers speaks movingly of the role of courage, love and luck in his journey back to Britain, and back to health.