Main content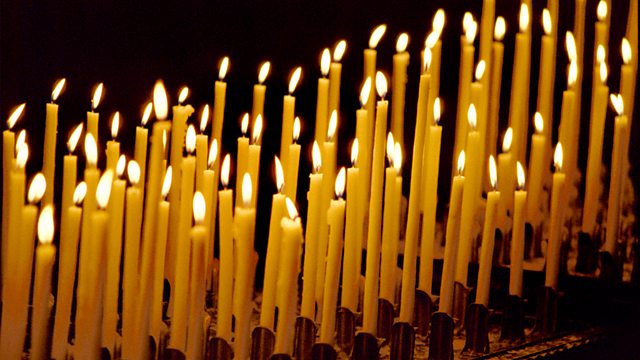 28/11/2017
Spiritual reflection to start the day with former Moderator of the Church of Scotland's General Assembly, the Very Rev John Chalmers.
Script
Good morning.
I have just returned from Israel and Palestine and was, once again, acutely aware of the tension that exists between the peoples of this divided land. Next week I will be in Nairobi supporting and training community leaders in South Sudan who are caught up in one of the most treacherous wars on the planet.  There are so many places where disputed borders, competing ideologies and ethnic divides make life dangerous and miserable for ordinary people. Peacemaking has, therefore, become a vital responsibility for leaders across the world.
I am struck by the fact that while courage is often associated with battle, it is not often recognised as one of the essential ingredients in peacemaking. But it takes courageous leaders to sit across the table from their sworn enemies and it takes courageous leaders to break down the walls that divide and build up the commonalities that unite.
In such a dangerous world we still need brave women and men who are prepared to stand between us and the enemies of peace. But we also need an army of brave women and men who are prepared to give themselves to the risky business of negotiating peace.
You can't make peace with your enemies unless you talk to them while they are still your enemy. This is one of the realities of any peace process – whether it's across international borders or garden fences.
God of all the ages, we know that there is a time for war and a time for peace; but, today we pray that we might be a people guided in our dialogue by the love and the example of Christ, whose way of peace was risky and sacrificial.  Amen